Enjoying the season with St. Louis's best cafes
Mary Dill, Digital Layout Editor
March 22, 2021
In the past few months, St. Louis County Executive, Sam Page, has gradually begun the reopening of restaurants throughout the area.Despite the great news for restaurant-frequenters, a variety of students and their families remain wary, and they wish to dine outdoors. Regardless of personal preferences, St. Louis is an amazing place to explore unique, quaint coffee shops that are sure to excite taste buds.
1. Cafe Dolce
Cafe Dolce is a small cafe, welcoming patrons to dine both in and outdoors, despite the recent chilly weather. The offered outdoor seating is a great option, offering a distinct view of daily life on the St. Louis Hill. 
2. Winslow's Home
Winslow's Home, nestled on the streets of Clayton, Missouri, is a fantastic spot to enjoy a variety of unique, intricate brunch foods, as well as a variety of brunch-related beverages. 
Junior Margaret Sommers, a resident of Clayton, and a regular at Winslow's Home discussed the photogenic nature of the area.
"I absolutely love the patio at Winslow's Home. It's a great place to relax, enjoy the food, and take in the scenery," she said.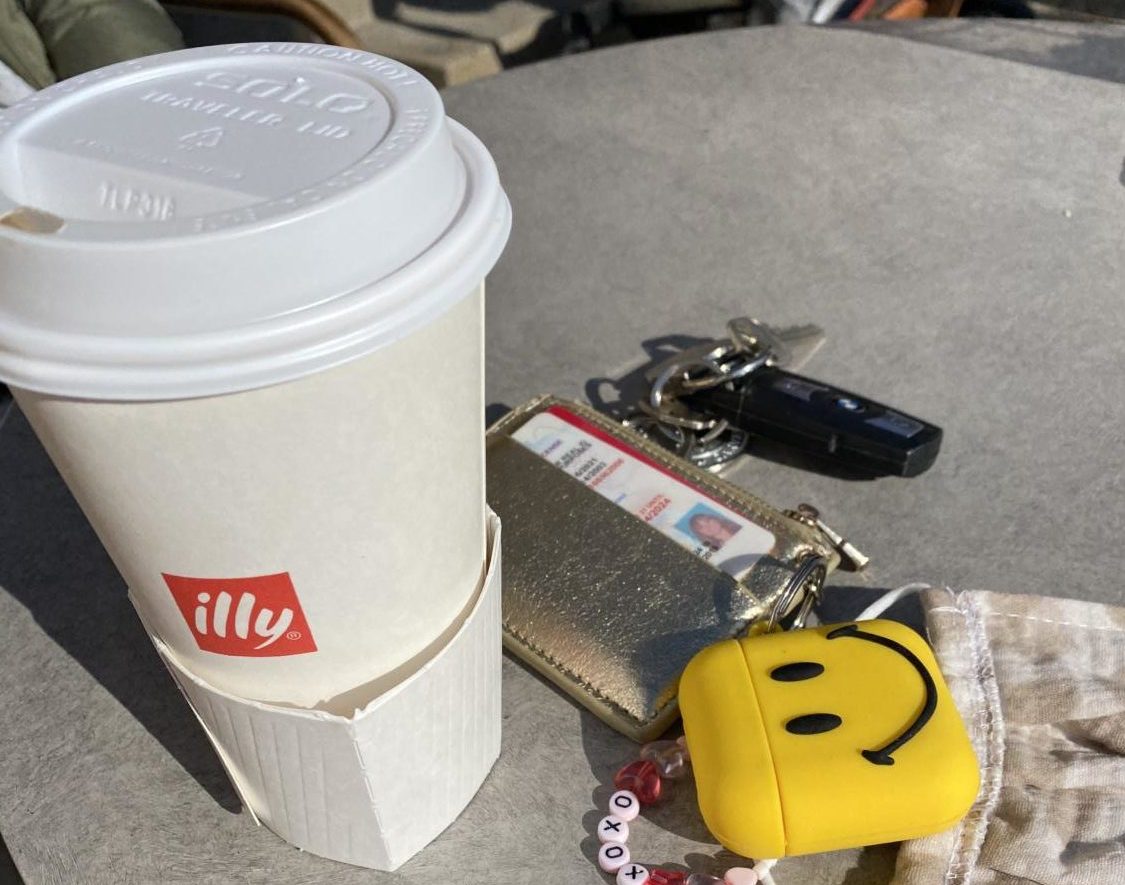 3. Lola Jean's
Lola Jean's is an adorable bakery, coffee joint, and photo opportunity also. Adorned in lemon wallpaper, patrons can enjoy their food indoors, or they can explore the quaint back patio for a pleasant outdoor dining experience.
4. Shaw Coffee
Shaw Coffee is an iconic spot on the Hill, located on some of its most lively streets. With a plethora of coffee, bakery items, and small snacks, one simply cannot go wrong when dining here.
Junior Grace Kelly, a resident of the St. Louis Hill, regards Shaw Coffee as a personal favorite, and admits to being a frequent customer.
"I love to walk there, and I love the experience of seeing the streets of the Hill on a daily basis," she mentioned.
5. The Creperie
Though often busy, the Creperie, in downtown Clayton, is an interesting and scenic spot with amazing food. In contrast to the other coffee shops mentioned, the Creperie offers a wide menu, complete with all types of breakfast and lunch items. In addition the Creperie offers several smoothies and coffee choices to enjoy in both the front patio, or the enclosed, yet breathable, dining area.
Aside from these wonderful locations, the St. Louis area is home to a variety of restaurants that are willing to cater to COVID precautions. Remember to stay safe and enjoy your food!