To Ball or Not to Ball
College football and basketball have both been around for a very long time.  College football kicked off on November 6, 1869, while the first college basketball game occurred on November 22, 1894.  They are both prevalent sports to watch and play in the U.S.  Both games feature a ball, players, and an abundance of fans, but which sport is more popular at St. Joe?
Due to an ever-competitive March Madness, many students have pulled out their foam fingers, applied eye black, and readied their cheers for a certain basketball team, hoping the team they picked would win.  In this way, college basketball has recently gained popularity.  Based on a survey, St. Joe students liked college basketball better than football, with roughly 60 percent of polled students choosing it.
Senior Abigail Schoemehl is one of the basketball-loving fans.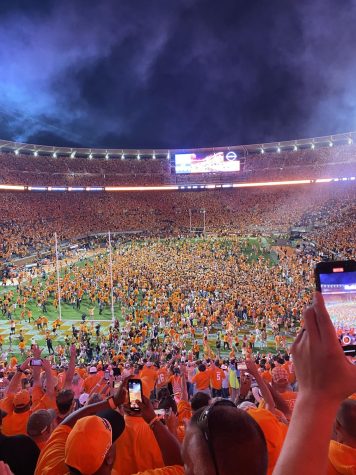 "I love making college March Madness brackets with my family.  It makes the games so fun to watch," Abigail said.
March Madness has always been exciting for people to watch nationwide, with over 10.7 million watchers in 2022.  Families and friends love filling out a bracket at the start of the competition, wth some taking it very seriously.  Some make the competition even more exciting by choosing a prize for the winner.
Sophomore Yelena Williams is an avid watcher of college basketball.  
"College basketball is very exciting, especially during March Madness!" Yelena said.
This year, the Final Four teams included the Florida Atlantic Owls, the San Diego Aztecs, the Miami Hurricanes, and the Connecticut Huskies (UConn).  The majority of polled St. Joe students wanted the Hurricanes to win the championship, while the least amount of students want the Aztecs to win.
Although college basketball receives a lot of excitement during this time of year, college football is also popular, especially during the college football playoffs earlier in the year.  The Georgia Bulldogs won the championship this year, making many Bulldog fans proud.  However, many St. Joe students are fans of other college football teams.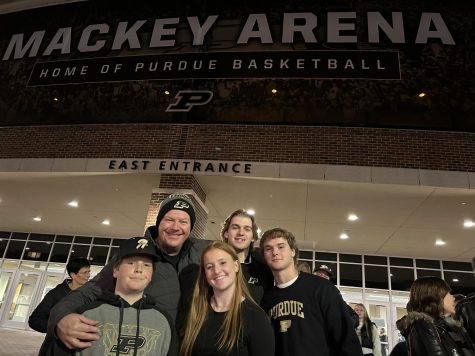 Sophomore Maddy Schlautman is a big fan of TCU's football team.
"I love watching TCU's football games!  They are so fun to watch with my family!  We all get very excited about each game," Maddy said.
All in all, college basketball and football both get lots of popularity nationwide.  They are both fun and exciting sports to watch, so one really can't go wrong when choosing one over the other.