"Witches are not so delicate": Circe, a Book Review
* This book contains some adult themes and foul language, as well as some themes that may be distressing to some readers. *
Her name is Circe, daughter of Helios—titan and personification of the Sun—and Perse—nymph daughter of Oceanos. Circe: part titan, part nymph. And, a witch.
Circe spent the early years of her immortal life safely tucked away in her father's tiresome court, surrounded by other nymphs, gods, and titans she once called family. Among liars and traitors, vain gossips and the conceited. Held in a cage of plush pillows, swaths of silk, golden goblets, and the soft clinking of heavy bracelets encrusted with polished jewels. However that is simply the way of her kind. Treachery and unpredictability hidden behind the irresistible temptation of pretty eyes and full lips.
It was only until a certain age did she come to realize the deceiving nature of the court, and only a little longer until she learned of pharmakeia, or rather her special affinity for it. Due to the use of this sorcery—though still inexperienced in the matter—Circe is exiled to the island of Aiaia. Unlike the divine power of gods and titans, sorcery is not as simple. It is an art that Circe must learn to harness, spending years of determination and hard work to perfect and strengthen herself. She will no longer be used by anyone—especially not her deceitful family who have mistreated her for years.
For "witches are not so delicate".
Circe, written by Madeline Miller, tells the classical story of Homer's Odyssey in a new light, painting none other than Circe herself in the very center. The story begins at her birth and progresses through her immortal life describing her unique journey. Miller immediately engulfs readers in rich imagery and a beautifully told story from the perspective of the "villain". For Circe is seen as an evil witch who lures seemingly innocent men to her island to kill them or turn them into pigs. However, readers now have an opportunity to learn the full story.
This important twist manifested in Circe resonated with French teacher Mrs. Leigh LaMonica and intrigued Theology teacher Ms. Ann Hammer.
"I like that it's told from a different perspective, I feel like Circe gets a bad name sometimes and people see her in a negative light," Mrs. LaMonica said. "I also enjoyed that the story is told from the point of view of a woman."
Ms. Ann Hammer, theology teacher, has read other books which tell the story from the standpoint of the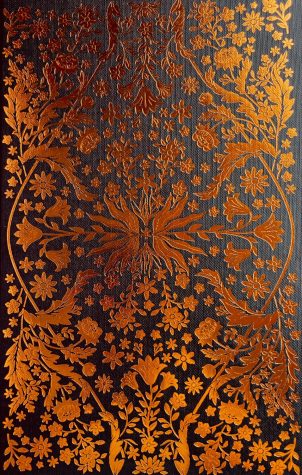 villain, and has found a connection to life today and social justice.
"What it showed me was a whole different perspective. When we think of our cultural norms at St. Joe, like 'value multiple perspectives,' you get to see a whole different point of view of a character, you see a different truth that is happening which can be applied to life," Ms. Hammer said. "Retellings provide a more accurate side of history as well that we do not often see. This all connects to social justice."
Although sometimes slow-moving, Circe immerses readers in a meaningful and cozy story. Circe, however powerful, remains relatable to readers as she navigates through life with faults and regrets but also joys, the bitter-sweet experience of motherhood, and love. Even in exile, she is not alone, and meets some special visitors who will forever remain in her heart. Madeline Miller touches the soul with this heartwarming story, giving me reason to rate it a 5 out of 5 stars.
About the Contributor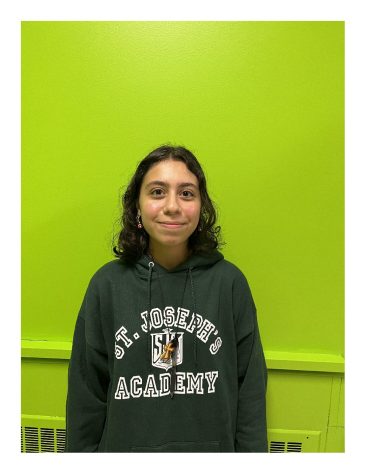 Lizzy Khater, Senior Staff Writer
Lizzy Khater is a Junior at SJA. This is her first year writing for The Voice as a Senior Staff Writer, and she is very excited! Lizzy's favorite classes...