15 Movies You Must Watch This Spring
As the flowers begin to bloom and the leaves turn green, this time of year is usually associated with long walks through nature, or frequent visits with friends or loved ones. However, this spring season is accompanied by the unusual circumstances of isolation, which has caused eternal boredom to become a norm in many households. Due to excessive cleaning, and frequent walks, many students are looking for new, interesting ways to occupy their time. Some have sought comfort in their TV's with the Netflix original Tiger King, or various other TV shows about the pandemic at hand. However, if you have not yet found something captivating to fill your newfound free-time, here are 15 movies you must watch to keep you in the springtime spirit.
1.Bambi
Watch Disney's most beloved deer and rabbit navigate friendship and childhood. Though Bambi is typically seen as a movie for winter time, it's the gorgeous, flowery scenes that make this movie worth the spring watch. Watch it now on Disney+.
2. 10 Things I Hate About You
Switch gears with this 90's rom-com, and watch as two teens navigate high-school dating. Reminisce on the typical springtime ritual with this classic film. Watch it now on Disney+.
3. Mary Poppins
This highly rated, five time Oscar winner is sure to bring some cheer to your spring season. Watch a beloved nanny teach kids what childhood is really about. The captivating scenery in this fantasy is definitely worth the watch. Watch it now on Disney+.
4. Hop
A young Easter Bunny struggles to live up to his father's expectation of inheriting the candy business. This light-hearted classic Easter film will encourage you to live out your dreams, and be your best self. Watch it now on Netflix.
5. Tangled
The iconic Rapunzel her companions explore life outside of isolation. The beautiful sites in the kingdom around her, and the fun, meaningful storyline will brighten up your Springtime. Remind yourself of why you love this season with beautiful flowers, and nature scenes throughout. Watch it now on Disney+.
6. Jesus Christ Superstar
This film follows the story of several performers as they journey through the desert, and reenact the passion of Christ. Llyod Weber's 1973 adaptation of this classic Biblical tale is amazing with powerful music, and fun disco costumes to accompany it. Watch it now on Amazon Prime.
7. Moneyball
Remind yourself of spring training, and the baseball ritual with this baseball film. Brad Pitt stars as a manager of a winning team, and conquers the world of budgets. Watch it now on Hulu.
8. Mulan
Prepare yourself for Disney's live action remake with the creative original film. This movie stars Fa Mulan, a young woman struggling to find her place, and live up to her parents expectations, as she battles against the vicious Huns. Though this movie is primarily set in the cold mountains, there are still many beautiful flowers, and springy pink trees that make this movie perfect for Spring. Watch it now on Disney+.
9. Risen
This historical fiction piece, set in 33 A.D. reminds of the reason for the Easter season. Watch as a Roman man is tasked with finding the body of Jesus Christ. This movie will keep you inspired in your faith throughout the Easter season. Watch it now on Amazon Prime.
10. Eat Pray Love
Watch as a woman sets out on a journey of self discovery, and finding out who she really is. Springtime is the season of rebirth, and this movie is all about that! Watch it now on Amazon Prime.
11. It's the Easter Beagle, Charlie Brown
For almost every holiday in the book, there is a Charlie Brown special to correspond, and Easter is no exception! Go through all of your Holiday traditions with the iconic "Peanuts" characters. Watch it now on Amazon Prime.
12. Big Fish
Big Fish is an adaptation of the novel, also called Big Fish. A father has an amazing gift of storytelling, which he shares with his son. This film has some of the most amazing spring scenes. Watch it now on Amazon Prime.
13. The Jungle Book
This coming of age Disney classic is all about a little boy's journey through the jungle, and the friends he meets along the way. Both the live-action, and the original cartoon are filled with nature, to remind you of why you love spring! Watch it now on Disney+.
14. The Sound of Music
The unforgettable springtime hills in this classic movie make it well-worth the watch. This nun-to-be and her several iconic children will become some of your favorite things. Watch it now on Disney+.
15. I Can Only Imagine
Watch this true story behind the song and band MercyMe. It will have you in tears, but inspired throughout your whole Easter season. Watch it now on Hulu.
About the Contributors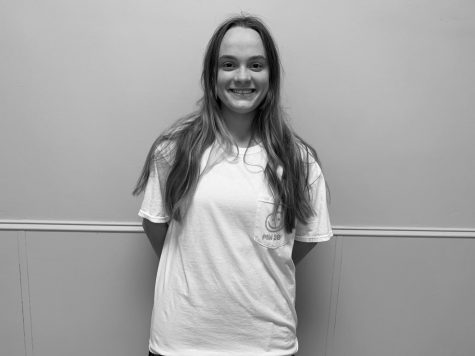 Mary Dill, Editor in Chief
Mary Dill is a senior at St. Joe, and so excited to be Editor in Chief this school year. She has been a writer and editor for the Voice since freshman...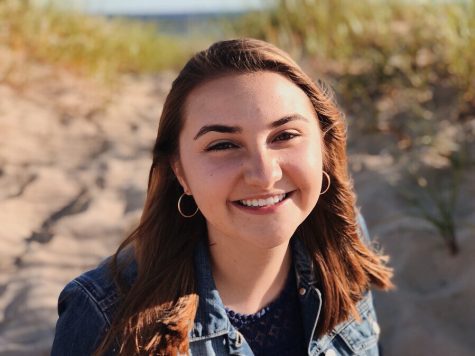 Mary Hayes, Editor-in-Chief
Mary Hayes is a senior and Editor-in-Chief for the 2019-2020 school year. Mary is a Campus Ministry Homeroom Rep, a Beta Chi Pi officer, and production...