HERstory holds a hygiene drive for St. Martha's Hall
The HERstory club held a Hygiene Drive at St. Joe the week of January 25-29. All donations benefited St. Martha's Hall in St. Louis. The club collected toilet paper, toiletries, and African-American hair care products. Bins were stationed outside of the main office and in the commons for items to be placed in.
The HERstory club at St. Joe works to support and provide encouragement and care for women going through or coming out of hard situations. 
Senior Jenny Mansfield enjoys being an officer for the club.
"I like to be a part of HERstory because I know that by donating, writing letters, and supporting these women, we can make a change in their lives," Jenny said. 
Mrs. Stephanie Carpenter, a chemistry teacher at St. Joe and the HERstory club moderator, was excited for students to support such a great cause.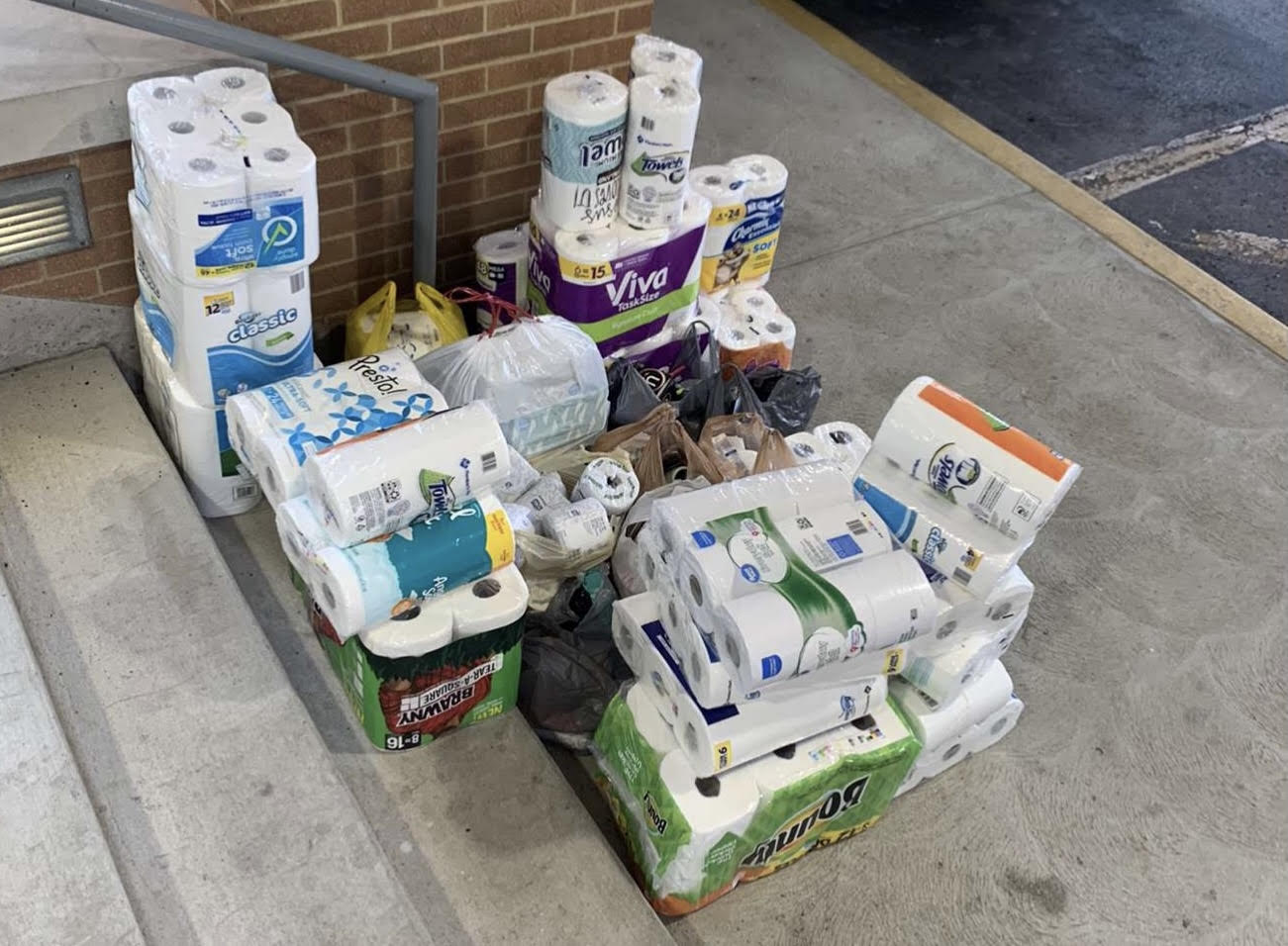 "HERstory supports the organization St. Martha's Hall, which is a shelter for abused women and their children," Mrs. Carpenter said. 
St. Martha's Hall is a non-profit organization that provides a shelter care program for women, while helping them break the cycle of violence in their lives. HERStory is using its platform at St. Joe with the intent on helping the women's lives at the shelter.
Senior Jenny Mansfield, an officer of the HERstory club, echoes wanting to make a change in the lives of the women and children at St. Martha's. 
"Collecting these items to donate helps us to not only support our sisters in need, but to lift them up and provide some of the necessities that they lack in their everyday lives," Jenny said.
Maddie Stecher, a sophomore at St. Joe and a member of HERstory, also is enthusiastic about donating to St. Martha's.
"Now more than ever, it's important to show that we care for eachother," Maddie explained. "I'm donating to the Hygiene Drive because I believe in the importance of women supporting women."
The HERstory club received enough donations to fill up about two car trunks. The club also sent hand-made letters made by students for people at St. Martha's Hall. Additionally, $200 from Mission Week funds were donated to the hall.