Working for a Summer to Remember
Everyone wants to have a fun, low-stress summer, but that can mean different things to different people.  Some people choose to keep their summers completely laid back and full of fun, while others apply for jobs to occupy their time.  The summer offers opportunities for many people to find the perfect job without the stress of schoolwork.
However, if the summer is meant to be fun, why should one even get a job?  Well, there are many added bonuses for finding a job.  Firstl, one can make money that they can put toward gas, college, or even just shopping.  Also, getting a summer job is good work experience.  One can learn how to work in a different environment with various people.  It teaches how to cooperate with people they may not know and make friends along the way.  Therefore, having a job can also be fun and exciting.  
Senior Vivien Kozeny enjoys working at her job, especially during the summer.
"Arch Apparel is a great place to work as every part of the staff is easy to work with. Plus, you get a bunch of discounted STL stuff," Vivien said.
There are a variety of places one can work, so one shouldn't be stressed about finding that one right job. Students at St. Joe work at Hollister, a clothing store; Le Macaron, a French pastry shop; Fritzs Frozen Custard, an ice cream shop; Circle 7 Ranch, a restaurant; and many more.
Junior Caroline Rohm loves working at her job.
"I work at Drybar as a receptionist and plan to work there this summer too!" Caroline said.
Although some students work during the school year, most students enjoy working in the summer better.  It is less stressful, and one has more time to work since school is out of session.  Nevertheless, a little under half of the students work during both the school year and the summer.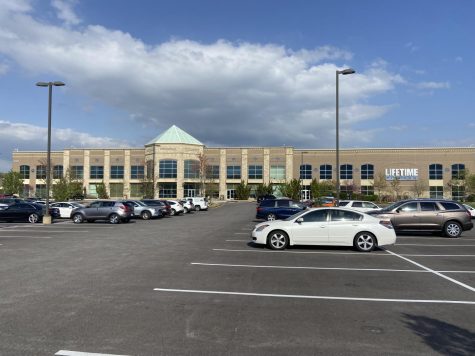 Moreover, if finding a summer job seems like a good fit, one should talk to their families and friends about what job would be best for them.  One can look at different categories of jobs like childcare, aquatics, restaurants, and many more.  Once they narrow their job search to their favorite types, they can research more specific job openings in their area.  Websites like Indeed and ZipRecruiter can help one find their perfect job match; however, it is not necessary to use them.  It might be helpful to think about one's personal favorite businesses, such as their favorite gym, pool, or restaurant, and check if they have any job openings.  Then, one would already like the environment in which they work.
Overall, there are many different jobs available to high school students, especially during the summer.  A summer job provides excellent work experience, teaches many valuable skills needed in the workplace, creates lasting relationships, generates money for future use, and can be a fun and exciting experience.  Additionally, one can choose to work at a place that suits their interests because of the wide variety of jobs available.  Who knows?  Having a job could create a summer to remember.