Math Dept "adds" a new member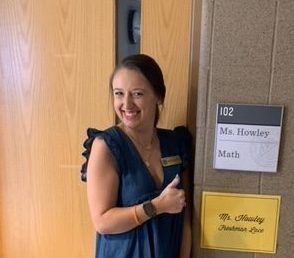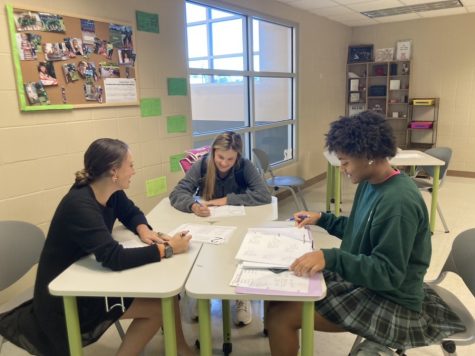 SJA has welcomed many new teachers for this school year, one of whom is in the math department: Ms. Megan Howley. 
This will be Ms. Howley's sixth year teaching, having previously taught at Hazelwood Central High School. She also taught for six weeks each in Guatamala and Jamaica. 
Ms. Howley is originally from Joplin, Mo., and moved to Saint Louis in second grade. She graduated from SJA in  2012, then attended Rockhurst University in Kansas City where she received her undergraduate degree in Mathematics. Ms. Howley also attended graduate school at the University of Missouri in Saint Louis where she earned her Master's Degree in Secondary Education. 
Before deciding to be a teacher, Ms. Howley considered a possible career as a forensic medical examiner. She decided to pursue teaching after one of her favorite classes at SJA, Calculus BC with Mr. Tom Riordan, whom is now her colleague.
"Rio inspired me to be a math teacher, even if he won't admit it," Ms. Howley said. 
Ms. Howley teaches Accelerated Algebra One, Geometry, and Algebra 2 this year. He favorite lesson to teach is "Problem-solving with linear equations in the real world" and the project that accompanies that lesson, her "Dream Car Project" for which her students are required to determine whether they would be able to afford their dream car given current interest and loan rates and assuming they had their dream job.  She has found the experience to be incredibly rewarding. 
"I have enjoyed literally enjoyed every second so far, especially getting to know my students," she said.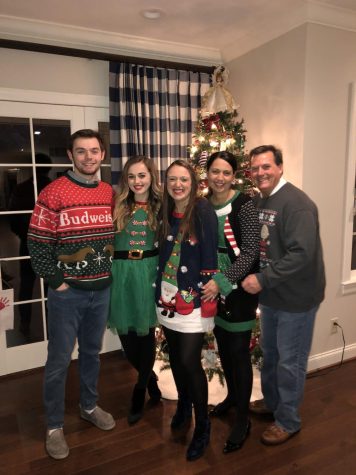 Moving forward, Ms. Howley, a former field hockey player at SJA, is especially excited and looking forward to going to the Villa game again. She is also very happy to be able to be a freshman LACE moderator. 
"I'm really excited about LACE, I think being able to have a teacher that's not grading you, and that you can just get help from is really great," Ms. Howley said. 
As excited as Ms. Howley is to be teaching at SJA, this year, her students are equally excited to have her teaching them. Sophomore Eliza Drayton, who is in Ms. Howley's Geometry class, is appreciative to be learning from Ms. Howley this year. 
"She's willing to take her time and make sure that everyone understands what is going on in the class, she's so supportive," Eliza said. 
Ms. Howley is excited to celebrate her two favorite holidays coming up this fall: Thanksgiving and Halloween. 
When she is not teaching, Ms. Howley enjoys watching movies and crocheting. She has recently been very excited to be crocheting blankets for her friends who are having babies. 
SJA is excited to welcome Ms. Howley back to the community and is very excited to learn from her.