Trick or Read
October is national book month, and since the month is filled with things like haunted houses and ghost stories what better way to celebrate than with a mystery book! Mysteries are some of the most exciting and engaging books but finding the right book can be a daunting task. To help in your search, here are some top rated mystery thriller books to read this October. 
The first is None Shall Sleep. None Shall Sleep ,written by Ellie Marney, takes place in 1982, and follows college freshman Emma Lewis and US Marshall candidate Travis Bell. The two are recruited by the FBI to interview a series of juvenile serial killers. Soon they relize their interviews have led them to information connected to a string murders in Pennsyllvaina. Emma is forced to rely on incarcerated murderer Simon Gutmunsson for information in order solve the case. Simon's a master manipulator who has his sights set on Emma. To solve this mystery Emma and Travis must face their past and find the truth in a web of lies, and until they do none of them will sleep soundly.  
None Shall Sleep is a thrilling psychological mystery published in 2021, the book is 382 pages of shocking twists and big surprises. Fans of Jennifer Lynn Barnes and Karen M. McManus will love this book's pacing and writing style. Australian author Ellie Marney known for The Killing Code and the Circus Hearts series did extensive research in preparation for this novel. She intended to create a time accurate depiction of police practices and showcase the world of criminology. 
"It [None Shall Sleep] involved an extraordinary amount of research. Because it's set in the United States in a place I've never been…I had to read a lot of books related to the FBI and how their daily protocols work," Marney said  in an interview with Sisters in Crime Australia. 
None Shall Sleep is a great book for fans who love true crime and has a sequel being released in summer of 2023. 
Another book to look out for is Truly Devious by Maureen Johnson. Truly Devious is centered around Stevie Bell, a student at famous private school Ellingham Academy. Ellingham Academy was created in the early 20th century by Albert Ellingham. Soon after the school's founding, Albert's wife and daughter go missing and their disappearance remains a mystery decades later. Stevie, a lover of true crime, is determined to solve that mystery, but when a body is found on campus it's up to Stevie to piece together what happened. Will she solve the case, or will history repeat itself once again? 
Truly Devious is a part of three book series written by Maureen Johnson, this was Johnson's ninth book and is page turner from start to finish. At 416 pages Truly Devious is lengthier than the average YA mystery book but Johnson fills those pages with a story that will keep any reader engaged till the last word. The series is completed and even has other books that continue Stevie's story after her time at Ellingham Academy. Maureen's work has been praised by the New York Times, John Green, and Publishers Weekly, all of which tell this book to be more than worth a read. 
The third and final book to look out for this October is The Cousins by Karen M. McManus. The Cousins follows Milly, Aubrey and Jonah Story, all cousins who barely know each other, and have certainly never met their grandmother. So when invitations to work at her island resort for the summer arrive at their doorsteps the three are both shocked and curious. Their respective parents all want their own children to be in their grandmother's good graces, but when the cousins arrive at the island nothing is as it seems, and the longer they stay the more secrets are unraveled about the Story family. What pulled their family apart, and why are they here? They could find all this out if they could just survive the season.
 Karen M. McManus's books are known for their fast pacing and addictive writing and The Cousins is no exception to that. With 336 pages McManus is able to create an engaging story that yet again amazes readers. A theme throughout all of McManus's books is the power of secrets which is explored heavily in The Cousins.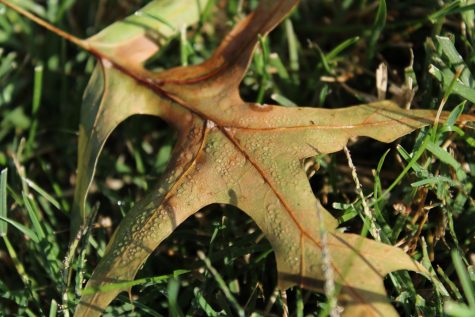 The basis of writing a good mystery is knowing when to keep and reveal those secrets and McManus understands that importance. 
"If you're holding something back either for yourself or for someone else there has to be a pretty powerful reason why.. So figuring out the motivations for secrets is one of the most interesting things. That and figuring out what's gonna happen when you tell it," McManus said on the Book's Connect Us Podcast.
McManus's understanding of secrets is what makes her one the top young adult (YA) mystery authors of the year, and what makes her book The Cousins one of her best books yet. 
Mysteries are great options for readers of all ages, and if you're with their many twists and turns there are great options for this Halloween season. If you're in the market for a good book this month, mysteries are perfect to get in the Halloween Spirit, and if you log mystery books this month to the St. Joe library you will have double the chance to be named a weekly reader at community time. Making reading these books full of tricks or treats.