Staying socially smart and distant in the New Year
December 31, 2020 was a day of clinking glasses through a screen. While New Year's Eve arrives with an array of fireworks and popping of sparkling grape juice bottles, this new year also brings a modified wave of responsibility. To properly say goodbye to 2020, students at the Academy embraced the holiday with pandemic-aware celebrations. The students kept in mind that as the second semester approached, they needed to stay away from the social frenzy over break and get creative with socially distanced events. After ringing in 2021 in a safe way, the girls have become involved in their second semester classes and plan to attend to their work with motivation. To avoid virus exposure, they are taking all measures necessary to promote both a safe and cheerful environment. The St. Joe Angels are starting out 2021 fresh with persevering mindsets and a newfound intellectual distinction. 
Keeping the CDC recommendations in mind, St. Joe encourages its students to maintain proper social distancing and limit indoor celebrations to close family members. Turn on a couple heaters, and an outdoor celebration is the perfect way to bond with more friends and family. Family game night can always take a twist by participating virtually. Multiple girls at St. Joe are delighted to share their COVID-friendly celebrations with the community to foster ideas for smart teen gatherings. 
Senior Ella Kertz and her immediate family were able to get out of the house and take up a friendly, competitive sport.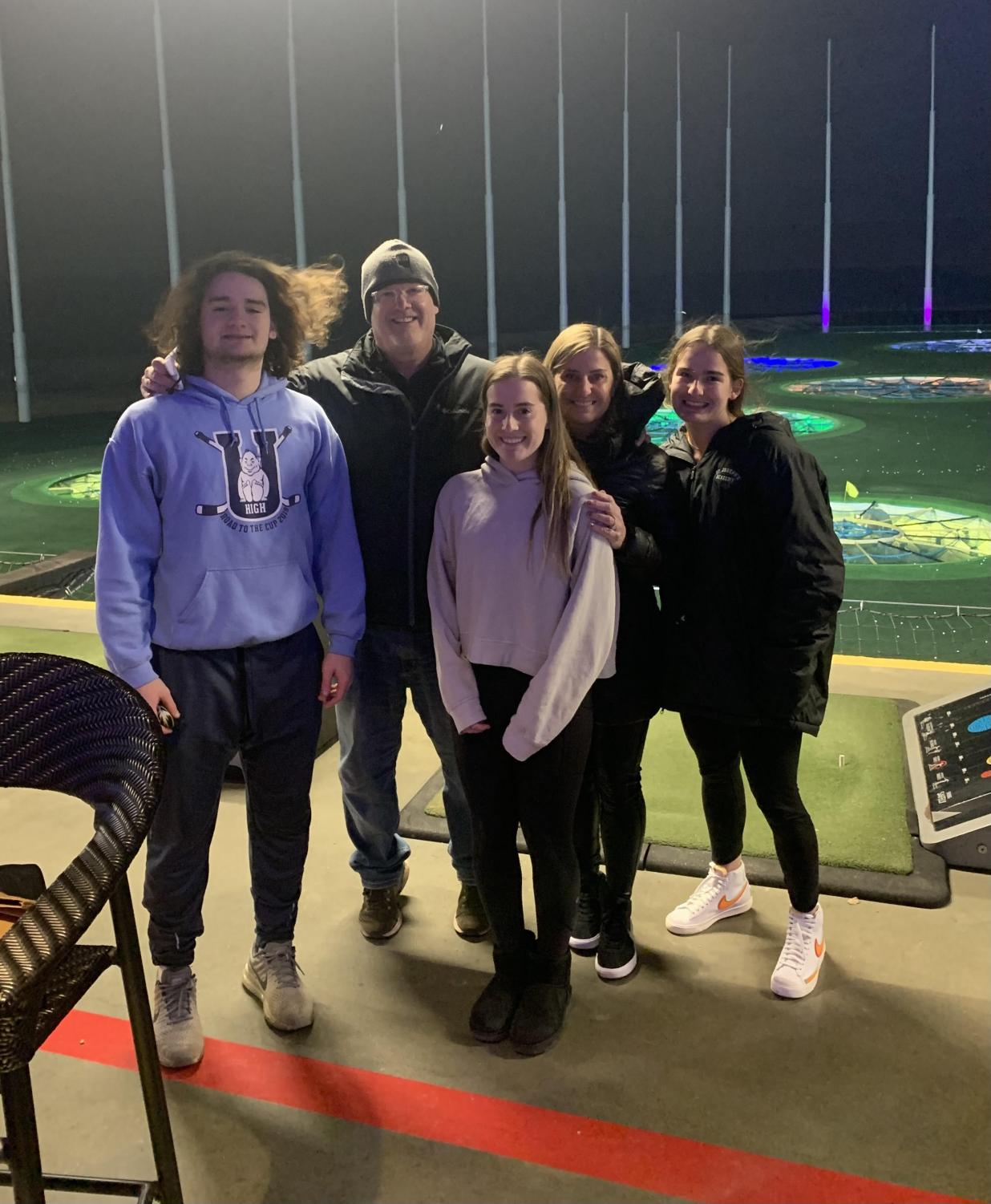 "This was my first time going to Top Golf, and it was a very fun experience," Ella said. "It was also my first time ever golfing, and it was much more difficult than I thought so props to the SJA Golf Team." 
She went on to say that her resolution for the new year is to focus on eating healthier and finishing out her classes strong. 
St. Joe's STUCO President, senior Flynn Wiegner, and her extended family were able to come together to hold a gingerbread house competition. On Christmas Eve, each person drew partners out of a hat and had 30 minutes to make their elaborate house.
"To include family members who had to stay home, we sent them pictures of the houses to vote on the winner," Flynn explained. "It was a different Christmas Eve than we normally have, but we still made it a super fun day!" 
Senior Margey Mullen, a dedicated field hockey and lacrosse player, recalls her good fortune of being able to visit with her family on Christmas. Coming together as Catholics, Margey and her family attended mass with her grandparents.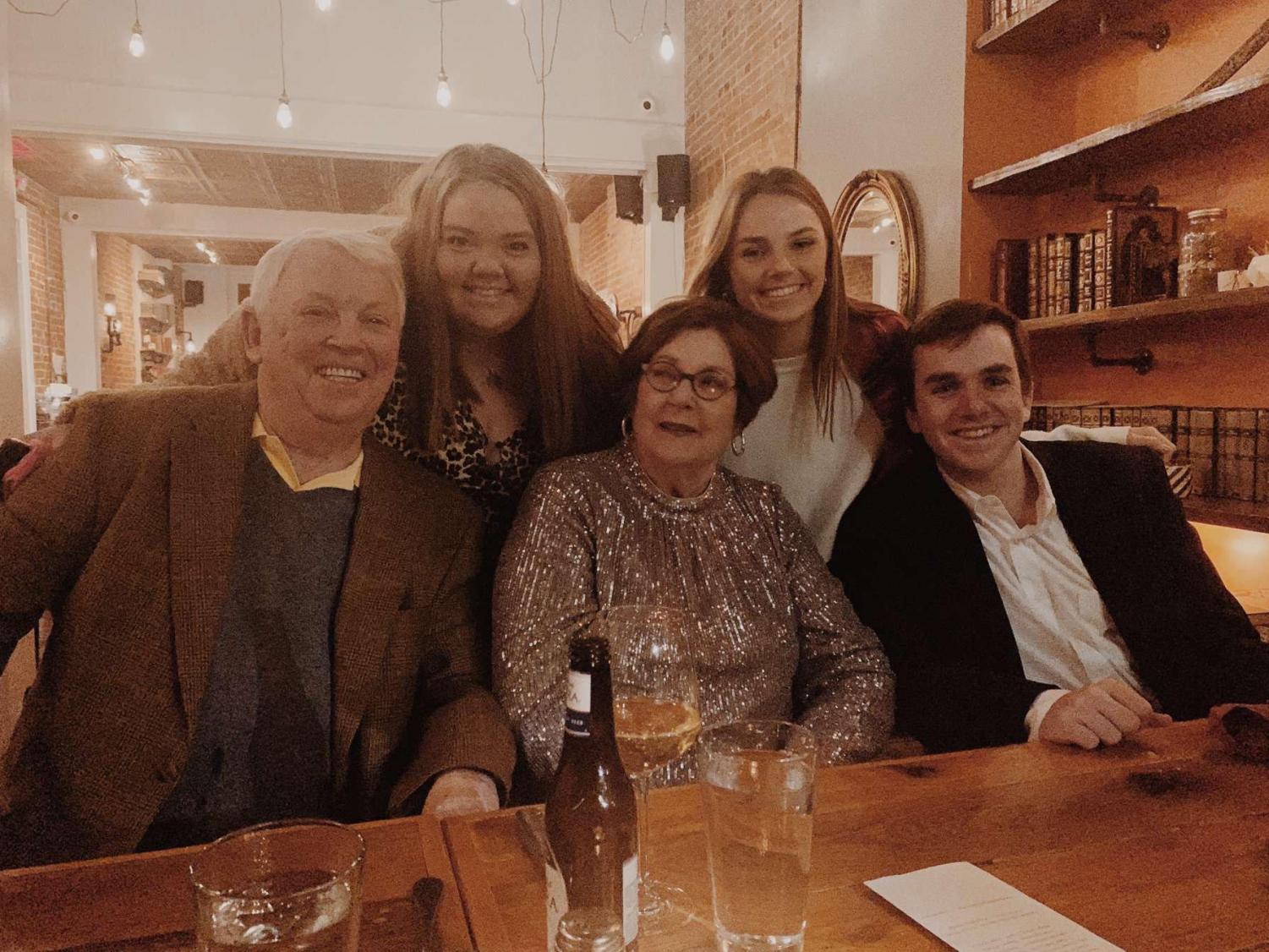 "It's tradition for my mom to make a big breakfast every year," Margey said. "After our stomachs were full, my cousins, aunts, uncles, and grandparents came over to open presents. While it is challenging to socially distance ourselves, we're all very grateful to have our health and be able to celebrate together." 
Holiday celebrations have looked different than previous years due to the COVID-19 pandemic. However, when asked about their New Year Celebrations, each student approached the question with a growth mindset and positive outlook for the year ahead. By having a game plan and adhering to stringent guidelines, these girls represent the role models of the school. 2020 had many challenges, but the St. Joe girls remain in high hopes for a healthy and successful new year. 
About the Contributor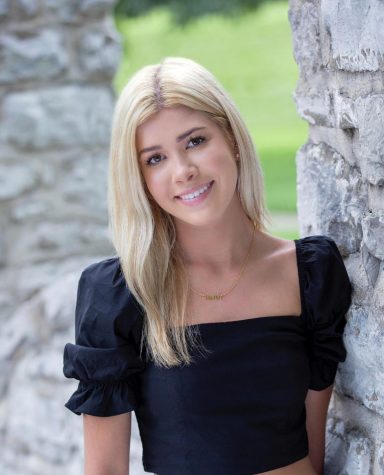 Lauren Stadnyk, Senior Staff Writer
Lauren is a senior at St. Joe, and she is excited to be a senior staff writer this school year. She is an officer for Beta Chi Pi, and a member of Rho...