SJA Students Rock the Stage
Out of all the events during Mission Week, Music for the Missions is one to remember. This amazing show is compiled with a variety of different talents, many of which stun students and teachers at the raw talent SJA students have.
Music for the Missions is a fundraiser for the missions in Peru and Uganda, and students get the opportunity to showcase their musical talents to the school. This school year, Music for the Missions was held on November 20th, the last day of school before Thanksgiving break. It functioned differently than any other year. While seniors enjoyed the show from the St. Joe theater, juniors and underclassmen were entertained through a livestream. Many donations were made by all audience members, online and in-person.
Junior Ava Niedbalski touched the lives of the audience members by singing "You are the Reason" by Calum Scott.
"My favorite part about Music for the Missions is feeling all the support from the angels in the audience," Ava said. "It's such an amazing feeling."
It's true that there is no greater feeling in the world than having your fellow angels cheer you on. Especially in the COVID-19 pandemic, everyone needs a little uplifting.
Senior Sophie Gloriod was entertained from the theatre seats, and she says that this year's show was phenomenal.
"All of the girls who perform are crazy talented. It's such a fun way to support our angels and have some fun together, even if we have to wear masks," Sophie said.
Watching from home, freshman, junious, and seniors were able to witness the marvelous performances through a livestream. Sophomore Brynley Wall praised the talents of her fellow classmates.
"Each act truly just warmed my heart. The marvelous singers brought so much joy to everyone's lives. Music for the Missions is always an event no one can ever forget," she stated.
Music for the Missions is such a wonderful experience that brings happiness and amazement to every person present. If you have a passion for music, entertainment, and serving the neighbor, you should check out Music for the Missions during St. Joe's Mission Week.
About the Writer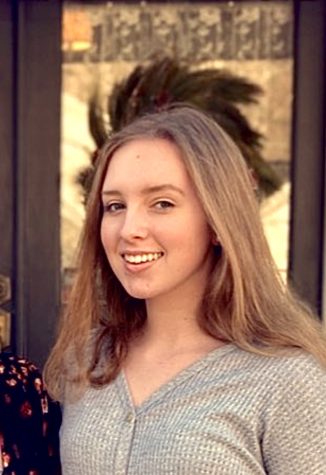 Lily Pingleton, Senior Staff Writer
Lily Pingleton is a sophomore at St. Joseph's Academy. Lily is proud to be a senior staff editor for The Voice! Lily is a Campus Minister spiritual chair,...