Getting Involved: Club Week at St. Joe
As school starts, students become involved in extracurricular activities and clubs. Choosing what clubs you want to participate in can be overwhelming, but receiving insight from club members always helps.
There are many clubs and organizations students can get involved with, ranging from Youth and Government (YAG) to Club Sandwich. The tough question that many have to face is: Which clubs are the best fit for me? If you are struggling to find where you fit in, ask moderators and members of different clubs because they are prime examples of what it means to be involved in each club. 
Earth Angels is a popular club that many students enjoy partaking. Members of Earth Angels work to build a more sustainable school by participating in monthly meetings, educational lectures, and competing in the Green School Quest, which challenges students to find ways to make their school more environmentally friendly. 
Junior Olivia O'Malley likes stepping up to this challenge.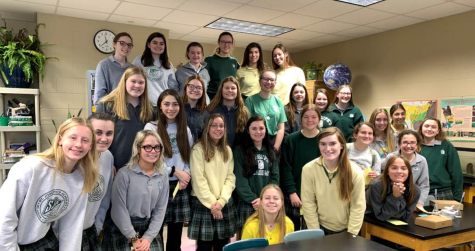 "It's a place for taking care of the environment,"  Olivia said. "All members are happy to share the same care for the earth and the same passion for making a difference."
If you enjoy engaging with each other in faith while enjoying some delicious doughnuts, Angels in Prayer is the perfect environment for you. Each meeting is led by a student or two who give a talk followed by an activity. Although each week is different, the club always ends in prayer. 
Sophomore Anna Wingbermuehle says the group is "welcoming and happy."
"I feel really good knowing that I can be a part of a group that isn't afraid to share their love for God and show that love to others," Anna said.
Angels in Prayer meets Wednesday mornings at 7:15 AM via zoom. Every student is welcome to share their faith with others and grow in connection with God.
Although finding a club can be challenging, just know that there are many places for you. Whether you want to be on the Campus Ministry team or a member of the Harry Potter club, every organization has great things to offer. Choose well because the clubs you choose may lead to future career opportunities. Most importantly, have fun and get involved at St. Joe.
About the Contributor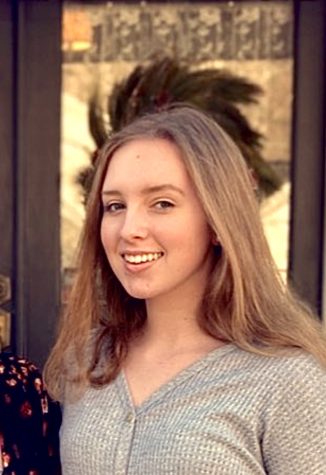 Lily Pingleton, Senior Staff Writer
Lily Pingleton is a sophomore at St. Joseph's Academy. Lily is proud to be a senior staff editor for The Voice! Lily is a Campus Minister spiritual chair,...