Visiting St. Joe: 8th Grade Shadows
Recently, 8th Grade Shadow visits have begun again for this school year. The St. Joe community is excited to see future Angels touring the school, even though it looks slightly different. The Angel Ambassadors, Mrs. Dianne Dunning-Gill, Mrs. Clare  MacConnell, and Ms. Deanna Williams all have been working hard to make sure the visits go well. There are variations of routes to ensure social distancing. New this year, all Angel Ambassadors received a new green quarter zip.
"I like having shadows because I get to meet possible future St. Joe students and show them around our school," sophomore ambassador Lucy Kelley said.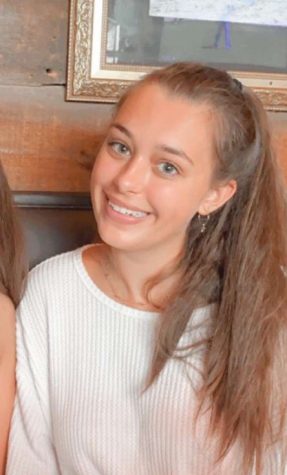 While an Angel Ambassador is giving a tour, she has an opportunity to take her 8th grader into an active classroom. This classroom has a teacher in it to explain what he or she does at St. Joe and what is taught in the classroom. Along with the teacher, students are also present to explain what they do in that subject. 
Mrs. Dunning-Gill,  Director of Enrollment Management,  is thankful for everyone that helps make the shadow visits possible.
"We are so grateful that St. Joe is able to do shadow visits for prospective students… These students and their families are trying to find their high school, in a climate that makes it really hard to get the 'feel' of a school community. So often, shadow visits give students the chance to experience 'this feels like my school' sense," Mrs. Dunning-Gill, who is also a graduate of the Class of 1988, said. 

During COVID-19, it is especially hard to get the full St. Joe experience, but everyone is working so hard to make these Shadow Visits the best that they can be. High school nights can still happen even if they are on Zoom, which is another way girls can decide if they want to come to St. Joe. High school nights are equally as important because they get students to come to St. Joe to shadow.
"We are living in very hard times right now but it brings me joy to meet and interact with new prospective families during our shadow visits," said Ms. William, Diversity Outreach Coordinator, said. "It's such a great opportunity for them to learn about the Academy and meet our wonderful Angel Ambassadors."
Mrs. MacConnell, Associate Admissions Director, is a graduate from the Class of 2001. She loves to introduce prospective students onto the campus where she has many memories as an Angel.
" During these visits, our prospective 8th graders are able to chat with a number of our stellar students, meet a few of our awesome teachers, and take a peek at some of the afternoon practices happening on campus.  The visits may be shorter than normal, but they are just as impactful, thanks to our amazing community of helpers.  It truly is a 'Not I, But We' effort," Mrs. MacConnell said.

Even though this year is different everyone here at St. Joe is looking forward to seeing prospective students come and shadow.
About the Writer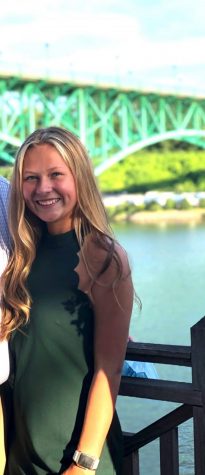 Brighton McDaniel, Senior Staff Writer
I am Brighton, I am a sophomore. Some clubs and sports I am involved in are YAG, STUCO, Angel Ambassador, and Varsity Tennis. In my free time, I enjoy...