The Fifteen-Year Old Fall Tradition You've Been Waiting For…
As we start approaching fall, what is the best way to get in the Halloween spirit? As a spooky start, Disney Channel's Monstober is the perfect binge Monstober is a Halloween-themed movie marathon throughout the month of October. This is a tradition Disney Channel has been broadcasting for 15 years now.
Since 2005, Disney has obviously produced a variety of Halloween-themed television episodes on various shows, and it has even come out with a multitude of original movies. However, there are a few movies that continue to be replayed on Disney Channel to this day due to their popularity after being released. 
The earliest hit is the movie Twitches– a story about two twin sisters with witch powers who are reunited on their 21st birthday. They join forces to defeat a dark power that had taken over their kingdom. The movie was such a hit that they quickly filmed a sequel titled Twitches Too two years later with a similar plotline.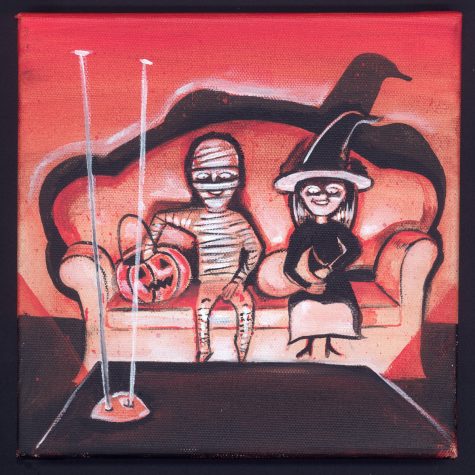 In addition to this, the Halloweentown series, which originally began before Disney created Monstober, has been replayed throughout the course of Monstober history. With the first original movie dating back to 1998, this four-part series has been a huge hit and has made an appearance on this October Halloween marathon almost every year. The storyline begins in a similar manner as Twitches. Essentially, the oldest daughter of the Piper family discovers she and her siblings come from a family line of witches, and they discover the so-called "fantasy land" of Halloweentown their grandmother used to read about to them in storybooks is in fact a legitimate land filled with creatures with magical powers similar to themselves. The rest of the series follows their journey as they learn to use their supernatural powers for good to take over the threat of the evil forces that come their way. This series has always been and continues to be an annual must-watch.
Although some of the older classics are still a hit on Disney Channel, new episodes and movies are produced each year in order to keep their younger audiences engaged. This year, they will feature a new episode of the TV show Raven's Home on October 9 titled "Don't Trust the G in Apt 4B." Raven's Home is a continuation of the original series That's So Raven from 2003, starring Raven-Symone Baxter. The new series features Raven's life in adulthood, raising her kids alongside her best friend Chelsea who, like Raven, is divorced.
In addition to this, they will feature a "Trick or Treat Yo Self" episode of the dance competition "Disney's Fam Jam." This episode will premiere right after Raven's Home on October ninth. Following the weekend of October ninth and tenth, there will be more featured Monstober episodes the next weekend on October 16t and 17.
Although current high school students may not recognize the newer television series airing on Disney's Monstober this year, there is no doubt that the older classics are still remembered and enjoyed during the Halloween season.
About the Contributor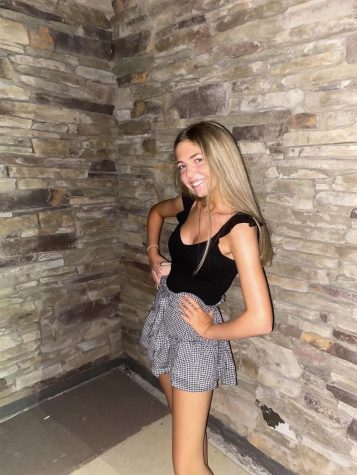 Maggie Mays, Public Relations Editor
Maggie Mays is a junior at St. Joseph's Academy and a public relations editor of The Voice. She is involved in Mu Alpha Theta, club sandwich, bocce ball,...