Applying to College During COVID-19
St. Joe seniors are on the path to a bright future as they continue their college searches. As the Class of 2021 heads into September, they are preparing their Common App, ACT scores, recommendation letters, essays, and other requirements to apply to their selected schools. 
While it can be a stressful time, they rely on one another for assistance and the enormous help of college advisors, Mrs. Trisha Hasbrouck and Ms. Christine Holladay. Mrs. Hasbrouck and Ms. Holladay are an instrumental part of making sure the students find their dream schools and reach their capabilities. Especially this year, with COVID-19 as an obstacle, the college advisors are adjusting to the new rules with the girls. The Angels have an amazing support system at St. Joe to help navigate them towards their goals. 
"I do think that everybody is genuinely trying as hard as they possibly can, and Mrs. Hasbrouck and I do our best to meet everybody where they are," Ms. Holladay said. "We can be both a cheerleader and occasionally a butt-kicker when needed." 
College advising is located up the steps right before Zahner lounge. It is a great resource for juniors and seniors to use as they become more involved in their search. Newly renovated, the space serves as a study area, complete with bean bags and a kitchen for limited student use. College banners can be seen hanging from every wall. Once the girls walk in, they are greeted by the college advisors, who are always eager to answer any questions. Mrs. Hasbrouck advises the first half of the alphabet, while Ms. Holladay has the second half.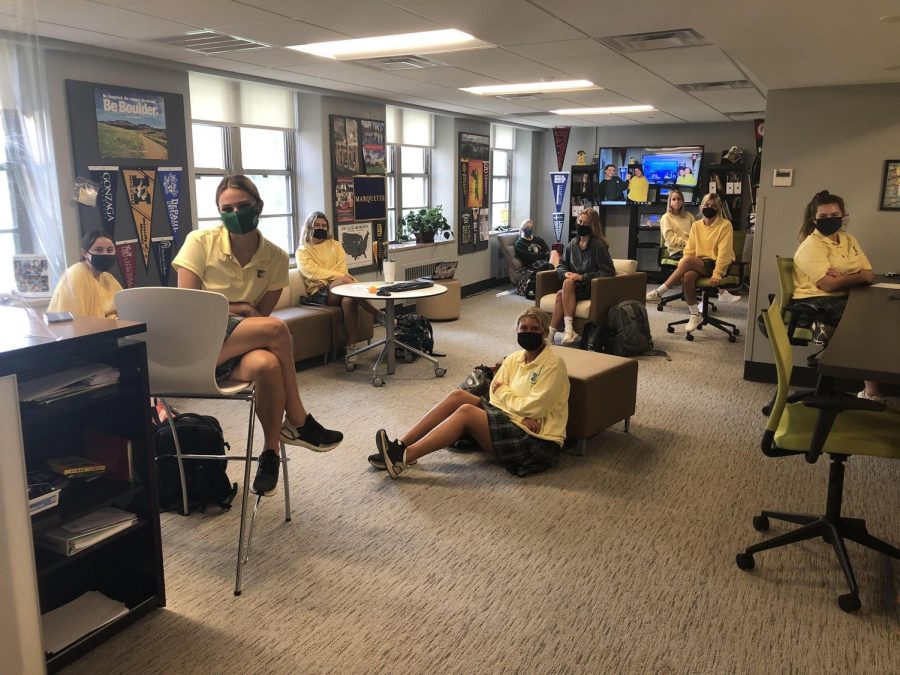 Right now, seniors are in the process of finalizing their school searches. November 1st is a major priority deadline, so students are encouraged to have their full application completed by then. The whole class has already turned in their senior pages. They have been asking teachers around the school for recommendation letters. Students choose to ask specific teachers who have been role models to them over the years and who they feel know them well. By November 1st, it is mandatory that all seniors have everything on their college timeline completed. This includes submission of the college essay and college resume in order to get feedback from the advisors. Completion of the Common App, FAFSA form, and CSS for some colleges is also required by then. While this is a lot to take in, seniors have been proactive in meeting their deadlines. They also receive an extra push from Mrs. Hasbrouck and Ms. Holladay. 
Although the college process is ongoing for most, Drew Nienhaus is a rising senior and has already committed to Penn State for golf. 
"I had my visit at Penn State in early February and absolutely fell in love with the school. It's been a long process, but I'm excited to see what the next four years has in store for me," she said.  
Although some students have been able to visit campus like Nienhaus, the college search for seniors differs from previous years since some colleges are not allowing tours. With the pandemic, colleges are being as safe as possible. As a result, particular schools have been shut down or have decided to transfer to online classes. This impacts the current senior class because they are not able to tour campuses and get a true feel for the school environment. However, colleges understand the important part of this decision making process and have created virtual tours online to get more information. Instead of representatives from colleges coming to St. Joe physically, seniors have been attending webinars via zoom.
With all these changes, most schools have made it optional to submit ACT scores with their applications. Testing centers have cancelled multiple test days, and some seniors have not been able to take the ACT yet or achieve the scores they desire. To name a few, Mizzou, Indiana University, Vanderbilt, University of Chicago and so many more are opening up to a test-optional process. As a result, there will be more emphasis placed on the other application requirements, including the high school transcript, letters of recommendation, and the essay.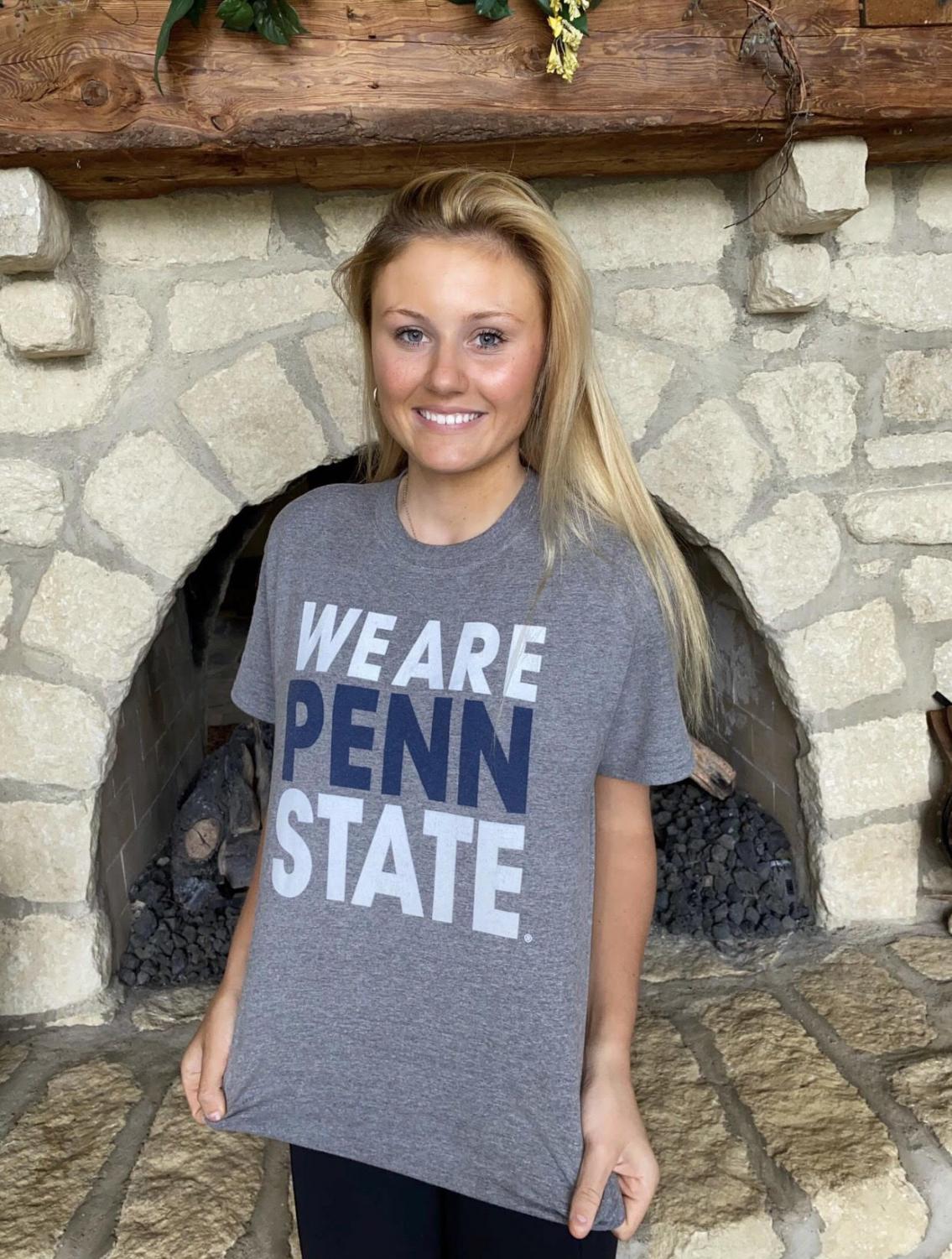 "It's hard for everybody, but I think seniors are managing as well as they possibly can," Mrs. Hasbrouck said. "We have a lot of students coming to our virtual visits. We're editing essays and resumes left and right. So students are doing what they need to do. It's just important to keep open communication with us so whenever they do feel bombarded or overwhelmed, because we can help." 
This is an important time in every senior's life, as they meet college criteria while also maintaining senior year schoolwork. It can be a tense situation, which is why they need the help of the school community, family, and friends to offer support along the way. The Class of 2020 Angels are well on their way to success as they take essential steps toward their future.