Time to be Environmentally Conscious: Let's Learn How!
Have you ever wondered how you could help the planet? By simply altering simple daily habits, you can avoid causing waste. Whether it be the choice of water containers or reusing certain plastic products, you can drastically reduce the amount of plastic waste and therefore, lessen the harm on the environment. 
Think of your life; from when you wake up to when you go to bed, plastic objects are constantly part of our lives every second of the day. From your toothpaste tube to the plastic fork at lunch to your phone case, it is truly everywhere. But when that plastic falls apart or is no longer needed, that plastic ends up in trash, which ends up returning back to nature where it can take up to a 1,000 years to break down. At this rate, our planet will be crowded with plastic waste unless we do not take account of our actions now. By following a few environmentally friendly tips, we can reduce our plastic waste footprint and discover new ways to help clean up our planet.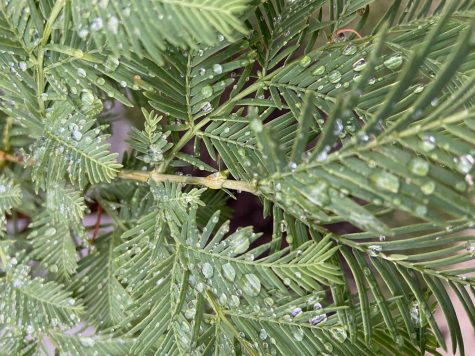 One way to become more environmentally conscious is to reuse any plastic items. Whether it is a plastic food container or a shopping bag, be creative and find new ways to utilize plastic several times. For example, use water bottles again and hand wash them to reuse them. 
Junior Ellie Johnson advises, "I use a plastic water bottle everyday, but I wash it and reuse it which makes me feel better about not throwing it away all the time". 
Furthermore, take a plastic bag: use it for lunches, carry supplies in it, or even use it as a mini trash bag for a waste basket. Reuse packaging from boxes and bags ordered to the door or from any recent shopping sprees. The boxes can be used for the future or can be used to store any items. 
What should you do with any old items that are no longer of any use to you? Donating is a great way to clear up some space in your room and give it to someone else who will gladly use it. It is quite easy: gather any old clothes, shoes, books, school supplies, or knick knacks, and drop them off at a local Goodwill, resale store, or at a friend or family member's house. 
Senior Olivia Seidner encourages us to donate old clothes.
"I will go to Plato's Closet and sell my clothes where they will have a better use with someone else," she said.
Donating unwanted items reduces waste, so that those items do not end up in a landfill, but instead in a new home. 
If donating seems daunting or some old items are not ready to be let go of, find a new use for them. Art projects and recycling items destined for the trash is a great way to be environmentally conscious. Whenever items are found that seem useless, research on Google or  Youtube for new ideas of creative projects. You can turn a box into a desk organizer or recreate some new clothes from your old ones. Use old magazines to design collages or board games or a cool sign.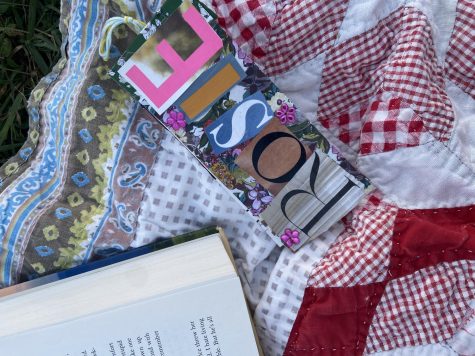 Senior Amelia Koch suggests recycling by creating art projects.
"I made bookmarks out of old magazines and items I would have thrown away," she said.  "Now I have cute and artsy bookmarks."
There is tons of inspiration for projects, and if you are lost, the internet is just one click away. 
Are you still looking for ways to be more environmentally friendly? Instead of using plastic, try to go without it by using more reusable materials. Glass bottles and glassware are great ways to pack your food and water without using the disposable Ziploc bags. You can use paper-based or wooden materials that are more natural to the Earth and take less time to breakdown. 
Senior Olivia Hisrch tries to apply this environmentally-conscious mindset to her everyday life. 
"I always use [reusuable] containers because I know it will be better for the environment, and I will help out in any small way I possibly can," she said.
If those ideas are not enough, do not worry because our environment still needs our help. For further involvement, volunteering to clean up the earth, joining Earth Angels at St. Joe, or finding an organization to donate or volunteer at might be the next step. The Earth will always be here, so it is up to us for how long it lasts. Even by changing small habits or thinking before you throw your next piece of paper away, just know that 95% of time, you can be reusing, reducing, or recycling.
If you are still looking for some resources to get involved, below are some helpful links where you could start your search for organizations that promote bettering the environment. There are many organizations out there that operate in St. Louis, these are just a few examples:
Brightside St. Louis (

https://www.brightsidestl.org/

) 

Forest Refeil of Missouri (

http://moreleaf.org/

)

Green City Coalatin (https://www.greencitycoalition.org/)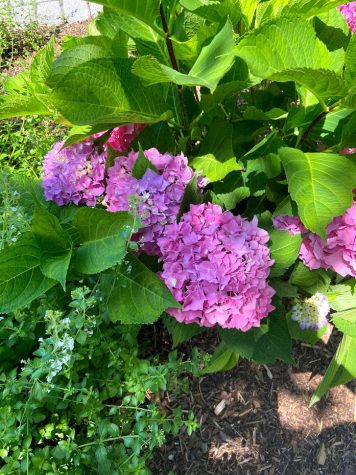 About the Contributor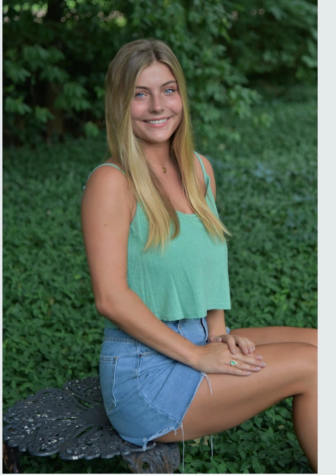 Rosie Johnson, Social Media Editor
Rosie is a senior at St. Joseph Academy and is proud to be the Social Media editor for two years in a row. Some clubs and sports she has been involved...