Get Healthy with Angel Food Cake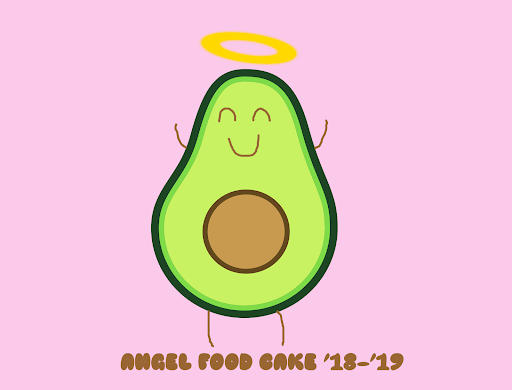 St. Joe introduced a new club, Angel Food Cake, to the many different activities that you can participate in during your high school career.
Seniors Elsa Connolly and Molly Vincent started this club with art teacher Mrs. Amy Madej in hopes of creating a place where students can educate themselves and develop a healthy mindset.
"It's a great way to get involved in the SJA community by joining Angel Food Cake Club because it's a fun and provides great information," Connolly said.
The first meeting was held on November 1 in Mrs. Madej's s room to discuss future topics, what students want to get out of the club, and of course, the t-shirt design. The club will be meeting two times a month, the first and third Thursdays. Connolly says the healthy food and lifestyle club will include baking, cooking, chatting, and eating together as a community. Leaders hope students and faculty will attend.
The club is a great addition to the lineup at St. Joe because it is the first club that teaches basic cooking and baking methods to high school students as well as soon-to-be college students. Angel Food Cake will share fun recipes and provide a positive bonding experience between students of different grades by creating foods together, as our school motto states, "Not I, but We."  But not only will this club be fun, but it will also inform teenage girls on the diet culture and prevention against eating disorders as well as body image and body empowerment. The club encourages a healthy lifestyle that the students can enjoy day to day.
Along with being an art teacher, Mrs. Madej is also a certified holistic health and wellness coach and believes it is important to empower young women when it comes to food choices.  
"It's important to eat healthy because of the way it makes you feel, and how that food affects your brain, your energy, your learning ability, sleep, as well as attitude," Mrs. Madej said.
Angel Food Cake Club wants to make a big emphasis on how it makes you feel not just on the how it affects your body image but overall health as well as most importantly mental health, which is often a big misconception today.
"It is also important to know what fuel to put into your body and how it will affect you, positive or negative, to be your most successful self," Mrs. Madej said.
  Angel Food Cake hopes to host a pancake breakfast to serve pancakes, smoothies, energy bites, and healthy delicious muffins.  The pancakes will be made of flaxseed which is high in omega 3's which is a great source of protein and healthy fats….you won't even know they are "healthy!"  
This club will offer many tips and tricks to creating delicious healthy food, meals and on-the-go snacks. So contact club organizers or Mrs. Madej for more information.
About the Writer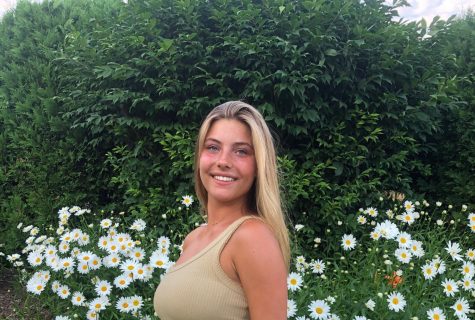 Rosie Johnson, Social Media Editor
Rosie is a junior at St. Joseph Academy, and she is eager to run social media for The Voice as the Social Media Editor.  Some clubs and sports she is...