Music Review: The Paper Kites: On the Corner Where You Live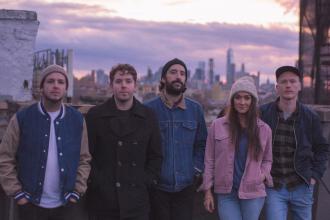 Hannah Kinnison, Staff Writer
October 2, 2018
Hang on for a minute...we're trying to find some more stories you might like.
Looking for some chill, soothing music to take the edge off of the busyness of school? The Australian band, The Paper Kites, provides a mellow sound, reminiscent of the 80s, with nostalgic lyrics that paint a picture of simplicity and serenity. Their cool, indie folk-rock feel will not only destress you, but keep you coming back for more, and lead singer Sam Bentley's smooth vocals draw you in with ease.
On Friday, September 21, The Paper Kites released their sixth album, On the Corner Where You Live, which the band describes as a "follow-up" to their last album, On the Train Ride Home. The alluring album opens with  "A Gathering on 57th," a short and sweet jazzy instrumental piece. This is followed by songs from slow rockers like "On the Corner Where You Live"  to chill acoustics like "Flashes" and finally, to emotional ballads like "Does it Ever Cross Your Mind." No matter what song you're listening to, On the Corner Where You Live, is guaranteed to ease your mind of worries and allow a chance to unwind in your otherwise crazy day.