Dance Team competes at the Happiest Place on Earth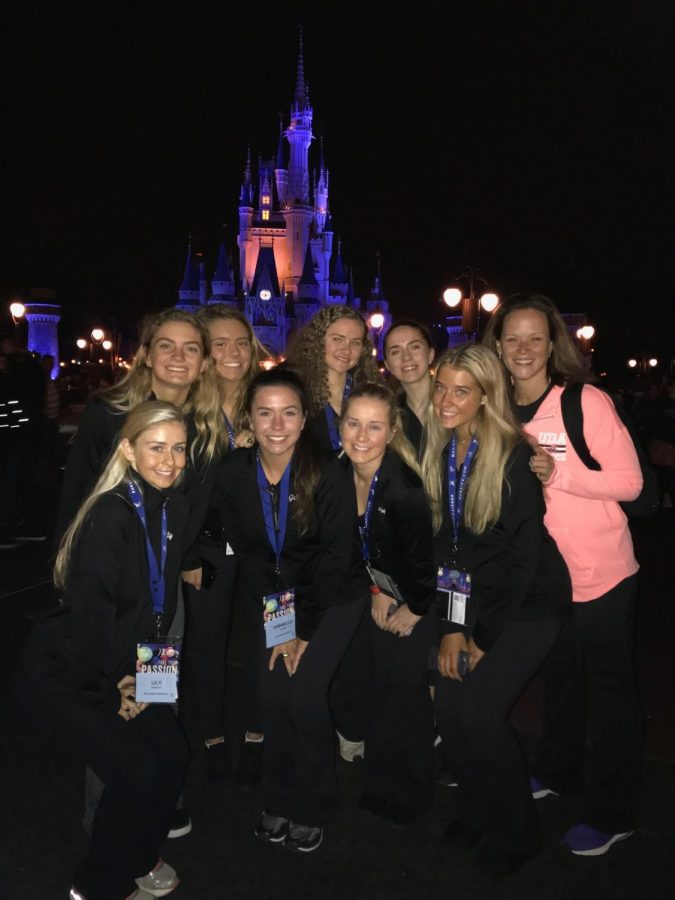 Over the weekend of February 2, St. Joe's Varsity Dance Team competed in Orlando, Florida at the UDA Nationals Competition. St. Joe, along with teams all across the country, qualified for this prestigious meet after undergoing individual tryouts and performing at competitions all throughout the year.
For the four seniors and captains of the team, Hadley Horner, Lily Highly, Gabrielle Kieffer, and Mia Robert, this was one of their final competitions and team memories.
"Nationals is a huge deal because not everyone qualifies, and all of the teams are very intense. It's all about the teams that work for the entire season in order to perform their best that weekend in Orlando. It's the biggest and hardest possible competition to attend," senior Mia Robert said.
The Angels, wanting as much preparation before competition as possible, fit in extra time to go over their choreography and practiced on tennis courts outside the competition building.On competition day, the Angels glammed one another up– hair, makeup, and all– in senior Lily Highly's hotel room.
"It was a great way to bond and boost each other's confidence one final time before getting on stage," Lily said.
Just like the majority of the teams that attended, St. Joe stayed in Orlando from Friday, February 2nd through Monday, February 5th, enjoying competition and the many other perks that came with being in the Sunshine State.
Mia shares that they, "visited all of the parks with the team, had a team dinner, basically just all spent time with each other in Disney!" Her favorite part of this experience was when "the parks were closed down at night and all of the dancers got to take over the parks and ride all of the rides until 2 in the morning."