Very Scary Activities this Halloween Season
During the month of October, the leaves begin changing, the weather cools down, and the pumpkins are ready to be picked. There are many ways to celebrate Halloween through the whole month of October, beginning with watching scary movies to going to haunted houses. 
To get a good scare this year there are many attractions in St. Louis to visit. Starting with Six Flags' Fright Fest in Eureka with spooky characters dressed up as zombies, clowns, and things out of the imagination! The event has been around since 1988 and was first called "Fright Night" until the name was changed in 1993 to the "Fright Fest" we know today. The characters add onto the thrill of the roller coasters as they scream and run around. Don't be too frightened because the actors have to stay in their designated areas until the end of the night. For the truly frightened there are "No Boo" Necklaces where the actors aren't allowed to walk up to and scare the necklace holder.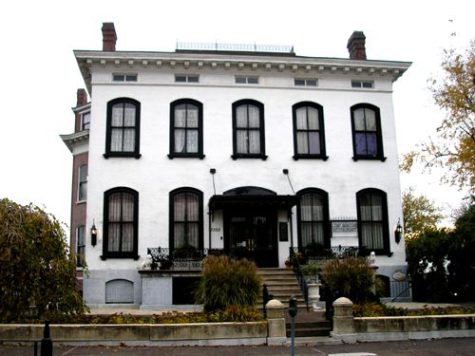 Freshman Katie Kirsch feels strongly about her experience at Six Flags Fright Fest.
"Fright Fest was very fun. The rides were all super fun to ride. The monsters were pretty scary though. But overall it's a very fun thing to do with my friends," Katie said.
Another option for  those who love haunted houses is Creepy World. It is known for giving nightmares and an experience of horror. There are eight locations spanning through haunted houses, hayrides, mini golf, and escape rooms all in the St. Louis area. 
Also, The Lemp Mansion is an inn and restaurant that is rumored to be haunted by the Lemp family. According to St. Louis Paranormal Research Society, it  is considered one of the top 10 most haunted places in the nation. The Lemp family opened up a brewery in 1840 and reached nationwide sales in the 1890s. Through the course of years many deaths occured at the house. Now, stands a restaurant and inn where there have been many accounts of mysterious voices and music playing. It is open for tours at the price beginning at $25. 
Stay in and enjoy the Halloween candy and watch some new spooky movies! To get a true scare watch a horror movie like Smile or Halloween It Ends. Halloween It Ends is the last flick of the 13 movie franchise. The original horror movie was released in 1978. For a light hearted kids movie watch the newly-released Hocus Pocus 2. The new film is a sequel to the original Hocus Pocus released in 1993.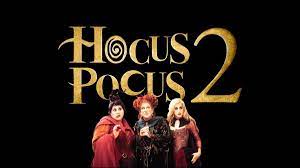 Sophomore Molly Guyot has watched Hocus Pocus 2 and had mixed emotions. 
"I thought the movie was a good sequel but was not better than the original," Molly said.
Watch out for the tricks and enjoy the treats of the halloween season!