Reviewing Netflix's Bridgerton
People of all ages can enjoy the occasional historical documentary, can indulge in British television, and can even experience a modern fairytale. These, often invested, enthusiasts will find nothing unsatisfying in television like The Queen's Gambit, The Crown, or Harry Potter.
However, these enthusiasts will find complete bliss in Shonda Rhimes' fluid combination of these genres in the sweeping Netflix Original Bridgerton. Narrated by Julie Andrews, Bridgerton follows the pattern of social hierarchy and insanity in 19th-century Britain.
Junior Olivia Hattrich explains her connection. 
"I've watched The Crown, along with plenty of other dramatic shows, but this one definitely stands alone. It's dramatic, enjoyable, and very different from other shows that portray 19th century Britain," Olivia said.
The show is scandalous, fun, interesting, and a completely unseen take on the typical, dull, monotonous depiction of vintage British dating culture. Interestingly, Bridgerton depicts high society through a variety of close-knit families and neighbors. In more ways than one, it exposes their individual hypocrisy, corruptness, and passion.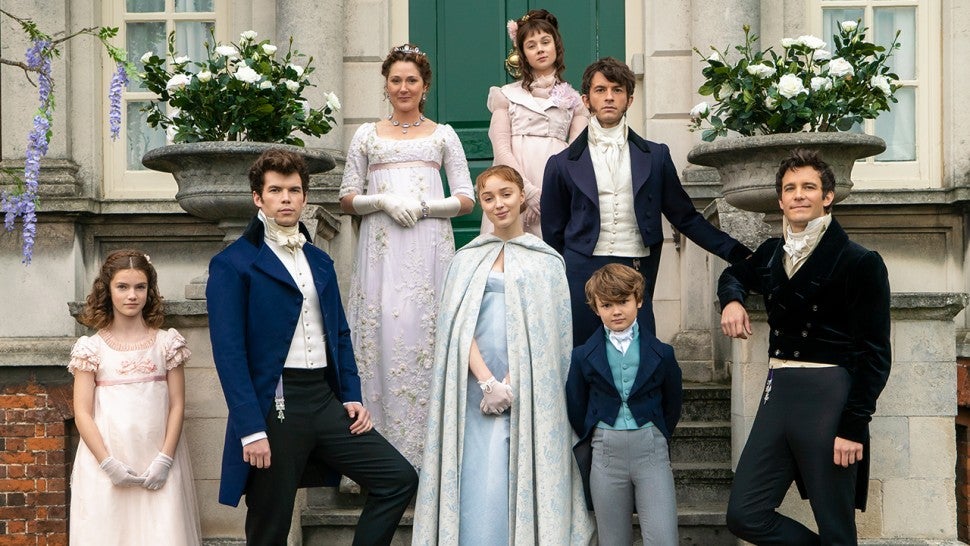 The Bridgertons, the family protagonists on the show, are an extremely influential bunch, mostly look for love while also finding themselves in a scandal along the way. The majority of the show revolves around the individual social season of the young, beautiful Daphne Bridgerton, as she navigates her given nickname: The Diamond of the Season.
Similarly, the show follows a variety of other families of similar social status, who search for love, class, and scheming ways to climb the social ladder.
Junior Caroline Weber is a Bridgerton fan, but admits it earns its "R-rating."
"It's quite vulgar, really. It's a much-needed refresher after reading Jane Austen's Pride and Prejudice," Weber said. "I guess it's kind of reassuring to see that social life wasn't entirely lifeless."
The Bridgerton directors attempt to leave the viewer absolutely impeccable. In their direction and depiction of the time period, directors are asking fans to get lost in the stunning scenery, beautiful colors, and diverse acting. With a show as remarkable as this, it is impossible to oppose.