Freshmen Take on Leadership Roles
Elections for Class Office and STUCO looked slightly different this year in the midst of a global pandemic. Nevertheless, the freshman class will begin to start planning events even from a distance as they elected their new representatives. All the elections were done virtually, and girls saw who was running through their class Canvas page instead of letters of intent posted in the hallways. The day of voting Ms Decker sent out a google form where girls voted on who they wanted to win for each position. Although even with this year's changes, all officers hope to make this a year to remember.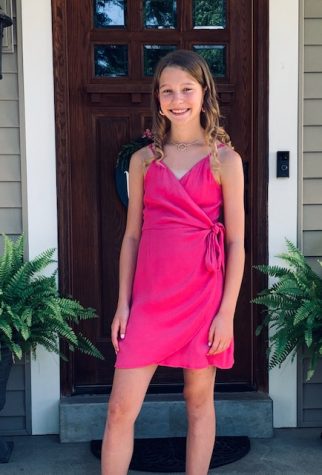 "I not only wanted to try something new, but also I wanted to get to know my classmates that aren't in any of my classes. I wanted the opportunity to lead my class and make this year a fun and exciting year to remember," said Class Office nominee, Bella Hilton.
Congratulations to all the girls who were elected to represent the freshmen class for Class Office in the 2020-2021 school year. These girls include: 
President: Ellie Poindexter

Vice President: Langley Mayers

Commissioner of Communications: Karina Weiss

Treasurer: Allison Zhang 
These officers are self- driven and constantly aiming to make St. Joe a more fun and welcoming place for all students.
In terms of STUCO, the freshman class has six representatives, one of those girls who ran for a representative spot is Maggie Duffy. Just how with Class Office elections girls wrote a letter of intent which included why they thought they would be a great candidate. They later posted their letter to their class Canvas Page where all their fellow classmates could look at them and decide who they wanted to vote for. On the day of voting Mrs. Bisch or Mrs. Smith- Yelton would send out a google form with every girl who was running for STUCO. You would select six girls you would want to be a STUCO rep. Whoever has the most votes wins and will be a STUCO for the 2020-21 school year.
"I wanted to get involved with St. Joe. Throughout this year, I want to help my classmates have the best year," Maggie Duffy, freshman STUCO representative, emphasizes.
 Maggie added that she loves to plan and collaborate with others in order to reach a common goal. The St. Joe community cannot wait to see what Maggie and the rest of the freshmen STUCO representatives accomplish this year.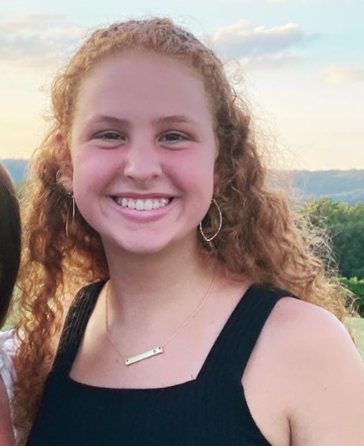 Congratulations to the girls who were elected to be STUCO representatives for the freshmen class. These girls include:
Ellie Bisch

Grace Davenport

Maggie Duffy

Gen Baumer

Bebe Mize 

Lauren Miner 
Congratulations to everyone who got elected, and thank you to all girls who ran. Running for a leadership position as a freshman takes courage and confidence, especially at a new school. The entire St. Joe community cannot wait to see what all these girls and the rest of the class of 2024 have in store for this school year.
About the Writer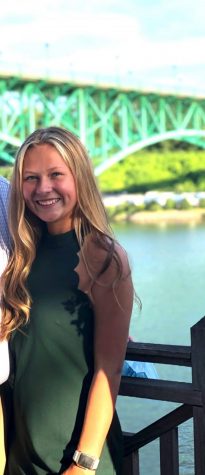 Brighton McDaniel, Senior Staff Writer
I am Brighton, I am a sophomore. Some clubs and sports I am involved in are YAG, STUCO, Angel Ambassador, and Varsity Tennis. In my free time, I enjoy...