New Teacher Spotlight: Mrs. Cori Sallaberry
The 2020-2021 school year welcomed many new teachers to the St. Joe community. However, this newness slightly differed for the business teacher: Mrs. Cori Costellano Sallaberry.
Mrs. Sallaberry first joined St. Joe as a freshman graduating in the class of 1996. As a student, she truly enjoyed her high school experience.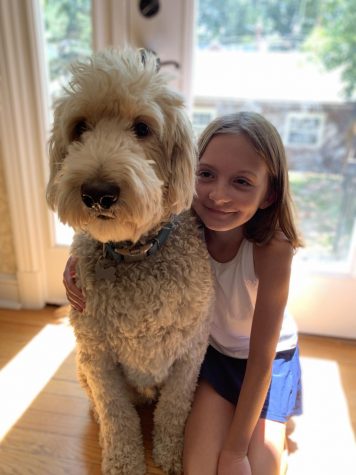 "I made lifelong friends and gained the skills to be empowered and confident," she said. "My time as a student here shaped me into the person I am today."
She rejoined the St. Joe community in 2003, where she began working as a business teacher. She expressed a great deal of gratitude for the opportunity to return to the place that holds such a special place in her heart. She cherished her ability to share in the experiences of current students. In 2009, she left St. Joe for other endeavors.
But in 2016, Mrs. Sallaberry decided to return to the St. Joe community once again, this time taking on the role of Associate Director of Admissions. She continued in this position until last fall when she decided to start teaching again. Since she was a little girl, she always knew she had a passion for teaching. In addition, her students can feel her passion with nothing but great things to say about her.
"She is so helpful and understanding," junior Ellie Duffy said. " I look forward to going to her class every day." 
Outside of teaching, Mrs. Sallaberry has three beautiful children and a sweet 3-year-old Goldendoodle. Her oldest daughter, Molly, is in seventh grade. Jimmy is in sixth grade, and her youngest daughter, Margot, is in first grade.
 "Molly is looking forward to being an Angel soon!" Mrs. Sallaberry said.
Some of Mrs. Sallaberry's favorite activities include exercising and enjoying the outdoors. She loves being in the sun. In fact, Florida is her favorite vacation spot.
Overall, Mrs. Sallaberry has been called to this loving and welcoming school time and time again, and St. Joe could not be happier to have her back.