Bringing Back Fall-Themed Activities
As Fall Break lurches closer and closer, you may be searching for some fall ideas to fill your long weekend. Fall Break this year lies on October 16, which is the Friday following virtual parent/teacher conferences. Also, this week is the first week that the entire St. Joe community returns to school four days a week following the COVID-19 Phase 2 plan. 
After a long four days, there is no better way to celebrate your weekend than being outside in the perfect fall weather. Grab a friend, and go to Forest Park. If you are not into walking, bike riding is extremely popular, or you can visit the Art Museum. The park provides many sources of entertainment such as renting paddle boats, picnicing on Art Hill, visiting the St. Louis Zoo, golfing, and running around the park's nature trails.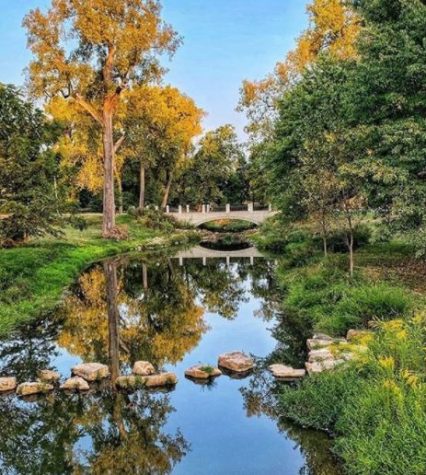 "I enjoy going on walks, especially through the nature paths in Forest Park during this time of year where I can see all the beautiful changing leaves," mentions senior Kara Hauser.
Additionally, as the weather becomes crisp and cool, you might be looking for some ways to spend Fall Break. Open your closet, and sort through your inventory to get out fall clothing and to discard any clothes you do not wear anymore. Consider donating any clothes you do not wear anymore to Plato's Closet, Goodwill, or you could give them family members.
"I donate any of my clothes that I haven't worn in a while because I know someone else will wear it, and I feel like I am doing my part by recycling clothes," senior Amelia Koch said.
Buying from resale shops and donating is a great way to help recycle clothes. 
If you need some new garments for fall, shopping is always an option, especially shopping locally during COVID-19. Many small businesses have had to close their doors from the pandemic, so Fall Break is a great time to show some support to local businesses in the St. Louis area. 
As fall activities come into full swing, pumpkin patches and apple orchards are another great way to spend time outdoors. Eckert's orchards have two locations in Illinois where you can pick apples and visit their store. Thies Farm is another great pumpkin patch place to go with friends and family. In fact, with all those apples, try to bake some autumn desserts such as apple pie or apple crisp. 
Another idea is to try out new coffee shops. There are many unique coffee shops in the St. Louis area. Some options include Blueprint Coffee (in the Loop) and Soulard Coffee Garden. For St. Charles, Picasso's Coffee House and The Bridge Coffee House are some other amazing places. 
"I love going to coffee shops. It helps me stay focused, and it's a calming atmosphere," senior Grace Mackey said. 
Whether you are trying to find something to do during Fall Break or not, there are many fun fall pastime events that you can do all over the St. Louis area.
About the Writer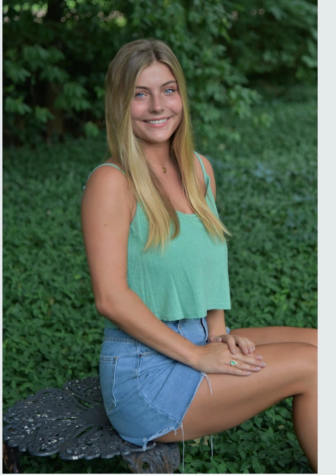 Rosie Johnson, Social Media Editor
Rosie is a senior at St. Joseph Academy and is proud to be the Social Media editor for two years in a row. Some clubs and sports she has been involved...