Serving the Dear Neighbor Made Easy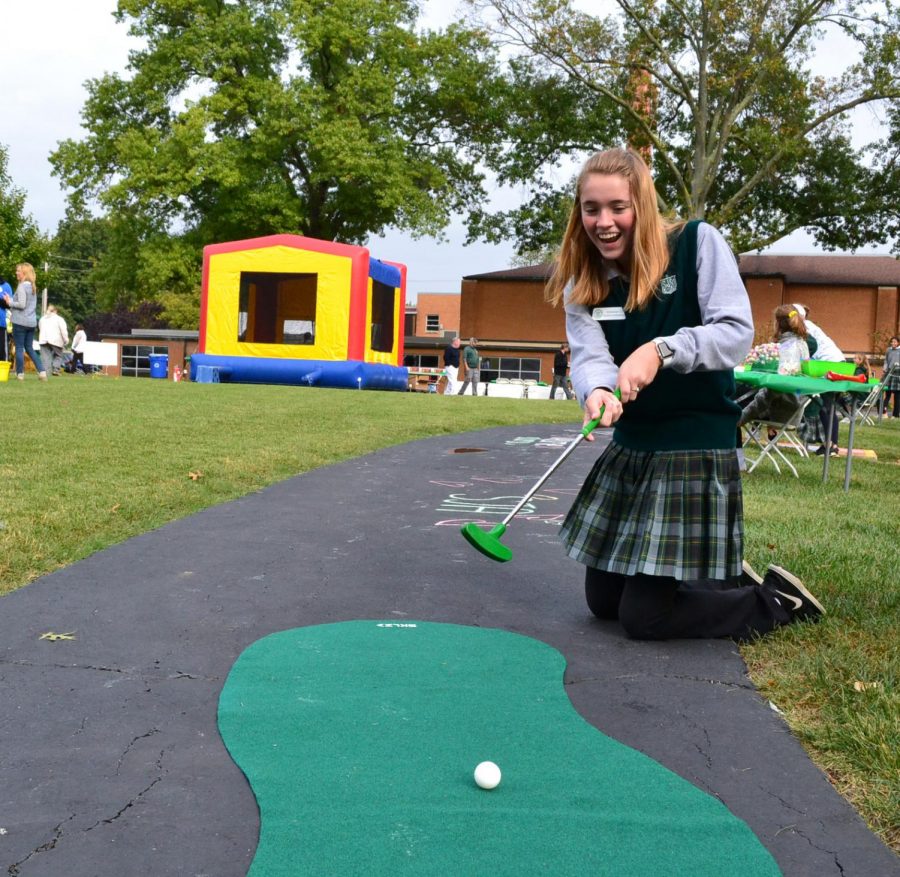 As school starts up again, it is time for St. Joe students to start serving the dear neighbor yet again. Since each grade is required to fulfill a set number of service hours, it is a good idea to start serving as soon as possible. 
To help plan your service hours, here are 10 service opportunities you can get involved in this fall.
Angel Fest: Angel Fest is an annual festival at St. Joe on October 12 that students can volunteer to work. Students can volunteer to work booths, set up, or clean up. The day helps give the St. Joe community a look at all the new things going on in our community. Junior Mary Mansfield said, "Angel Fest is so fun not only to go to, but also to work. You make so many kids days if you man a game booth and their smiles are worth every second spent volunteering." To get involved, email Ms. Dianne Dunning-Gill at

[email protected]

.

Angel Outreach: Angel Outreach is a club at St. Joe that serves at St. Peter and Paul Soup Kitchen on the second of every month. Along with needing volunteers to serve in the soup kitchen, the club also needs people to make in desserts and casseroles. One active participant in Angel Outreach is Junior Lucy Andrew. Lucy explained, "Angel Outreach is my favorite way to get involved because it is so personal. You truly get to see how you can make an impact on the people around you every day."  To get involved, email Ms. Jamie Steinhart at [email protected]
International Institute: International Institute is St. Louis' welcoming center for New Americans. Anyone can volunteer here by visiting their website and exploring their volunteer options. For more information, visit https://www.iistl.org/get-involved/.
Open House: St. Joe holds its annual Open House this year on November 3rd from 12:00-4:00 p.m. St. Joe needs student volunteers to give tours and help prospective students get a good grasp on what being an angel might look like.Senior Katie Doorack participated in Open House the previous years. She stated, "For me, Open House is so much more than a service opportunity. When I came to Open House as a middle schooler, I looked up to all the girls working there, and they became practically moy role models. By working Open House, I get to be that girl to some other scared and timid eighth grader." For more information on getting involved, email Mrs. Dianne Dunning-Gill at [email protected]
Service Sunday: St. Joe kicks off its annual Mission Week festivities on November 17 with Service Sunday. St. Joe invites students to do service at St. Joe with their individual grades that day, which in turn goes toward your class's Mission Week total. For Senior Katie Doorack, Service Sunday is the best day of the year. Katie stated, "I am always so excited for Service Sunday not only because it starts off Mission Week, but it gets you involved with the people in your class. Whenever my entire class can get together is already the best day, but adding service makes the experience even more fun. For more information on how your class is getting involved on Service Sunday, email or talk to your Class Officers.
St. Louis Catholic Academy Tutoring: St. Louis Academy needs volunteers to be weekly tutors. Volunteers will meet once a week on Thursdays from 3:30 to 4:00 p.m. To volunteer, visit the Helper Helper app to sign up.
Girls on the Run 5K Race: On November 16, Girls on the Run hosts their annual 5k in downtown St. Louis. The organization promotes young girls to be physically fit and mentally fit and will need volunteers for their run from 7:00 to 9:30 a.m. To volunteer, visit the Helper Helper app to sign up.
Families Run for Ovarian Cancer: On October 13, families of Ovarian Cancer survivors and those who have lost their lives from the disease will host a run in downtown St. Louis. Volunteers are needed from 7:30 to 9:30 a.m. To volunteer, visit the Helper Helper app to sign up.
Mercy Hospital: Mercy Hospital needs volunteers in areas all around the hospital, although volunteers are required to be 16 years old or older. Junior Lily Bayer shared her experience volunteering there this summer. She explained, "I volunteered at Mercy Hospital the entire summer and it was one of the most amazing experiences I have ever had. I worked in the newborn baby section and it really felt as though I was working there. I not only loved serving others, but it showed me that a passion I never knew I had. Now, I know I would love to be an OBGYN in the future." To apply to see what area your service is most needed in, fill out the application form on their website, https://www.mercy.net/practice/mercy-volunteer-services-st-louis/.
Missouri Botanical Garden: Missouri Botanical Garden is a great service opportunity to be involved in if you are interested in plants and horticulture. There are various ways to provide service and an application on their website to see which area best suits your skills. To learn more visit https://www.missouribotanicalgarden.org/about/additional-information/volunteer.aspx .
About the Writer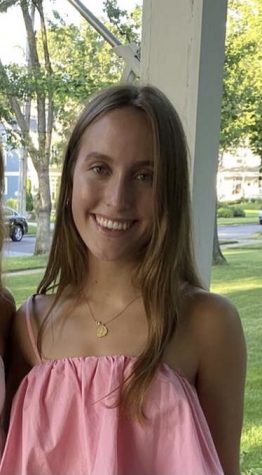 Megan Wilcutt, Editor-in-Chief
Megan Wilcutt is a senior at St. Joe and the Editor-in-Chief for The Voice this year. Along with The Voice, she is on the Student Council Executive Board,...