Getting to Know the Angels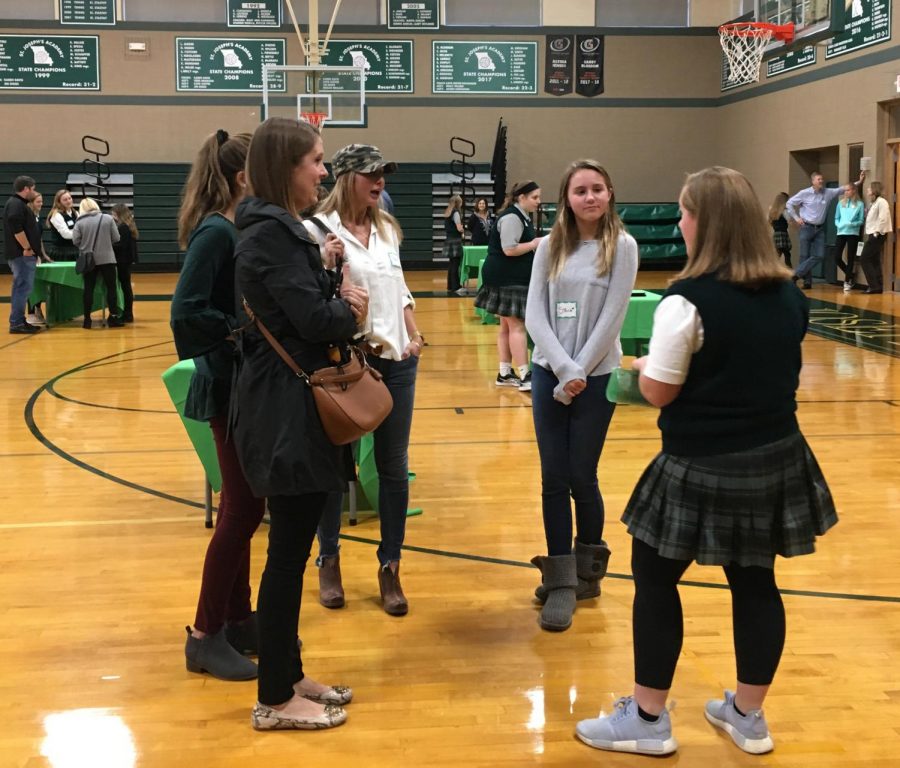 Deciding on a high school can be scary! There are many different factors to take into account, and St. Louis offers some of the best Catholic options around, which makes families' decisions both easy and difficult. A family could spend hours researching statistics on schools, asking around for opinions, and reading pamphlets. But, until a family actually comes to visit the school, they have no idea what it will be like. Open House offers the perfect way to give families and introduction into the school, its environment, and its strengths. Held on the first Sunday of November, Open House offers a great opportunity for schools to put their best foot forward and reach out to prospective students.
"It allows families to experience St. Joe in a new way and to see what our community is all about. I was proud to show people around so that they could learn more about SJA first hand through amazing teachers and students," sophomore Nicole Bergen said.
Junior Maggie Keusenkothen, agrees.
"It's a great way to introduce incoming students to the students and faculty of SJA. I love volunteering at Open House because it is a great reminder of how welcoming and fun our school is and why I chose St. Joe in eighth grade," she said.
        At St. Joe, Open House requires communal participation, not just the faculty and staff. Innumerous students and parents work to make Open House possible, showing how much the families at St. Joe value the way in which our school fosters the development of its student.
"It's a great way to show off our amazing school to prospective families and allows others to envision themselves at such a special place! It gives me a greater sense of appreciation for my second home that has given me so much!" senior Maggie Hannick said.
For Maggie, and many others St. Joe students spanning over generations, St. Joe has left such an incredible and deep impact on their lives.
The high school decision can seem intimidating at first, but through various administrative events, such as Open House, High School Nights, shadowing, and so much more, the decision gradually becomes easier. Through these opportunities, prospective families and students can truly see our loving community and how they might one day fit inside. We, as a school community, hope that these families and students will see St. Joseph's Academy for its many strengths and its selfless value of "serving the dear neighbor without distinction."
About the Writer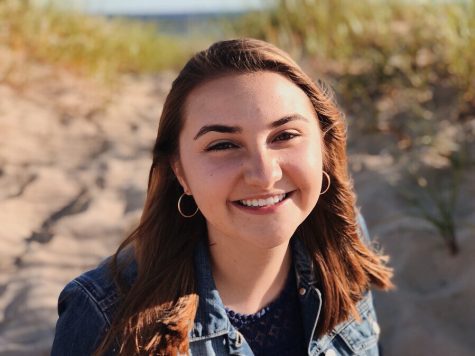 Mary Hayes, Editor-in-Chief
Mary Hayes is a senior and Editor-in-Chief for the 2019-2020 school year. Mary is a Campus Ministry Homeroom Rep, a Beta Chi Pi officer, and production...