Featured Student: Jamie Connors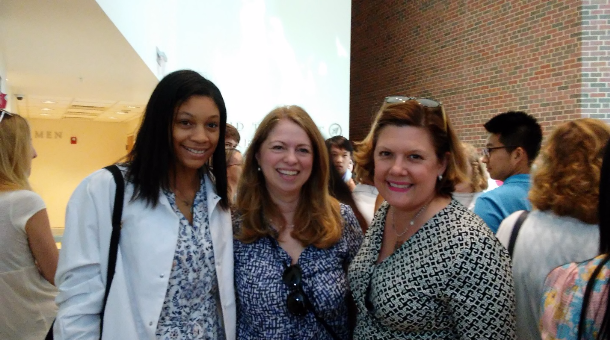 Jamie Connors is the featured student for her amazing participation in the STARS program at UMSL this summer. STARS is an acronym for Students and Teachers as Research Scientists. The program is open for all junior high school students and they only select around 80 students who are chosen based on their GPA, test scores, how interested the student is in science, the student's essay, and a letter of recommendation. Each student accepted to the program is paired with a teacher or scientist, an undergrad, and with a couple of graduates from either University of Missouri-St. Louis, Saint Louis University, or Washington University. Jamie worked with Dr. Laurie Shornick who is a scientist and a professor from Saint Louis University. For six weeks Jaime worked at the SLU medical building writing a professional research paper. Jaime and her lab studied the effects of type 2 diabetes on wound healing because it is believed that people with type 2 diabetes heal slower than those without. She also participated in the Research and Engineering Apprenticeship Program during her time at STARS. Jamie recalls that the hardest part of it was the short amount of time she had to write and finish a professional paper, make a powerpoint, and write and present a speech in front of a group of professionals. She lost a week due to her China trip with St. Joe and had to complete all of those tasks in only five weeks. She found out about the program through Dr. Davidson. Dr. Davidson is delighted when she said, "We are very proud of Jamie for her dedicated and hard work during her medical research this summer. She represented St. Joe well in the St. Louis science research community." Jamie decided to apply for the program only two days before applications were due, so she had to work on most of the application in school. Jamie's paper is under consideration for many awards through the program and her paper will also be entered in the International Science and Engineering Fair. She not only ended up receiving a full scholarship for the program, but also got a full scholarship to UMSL with all extra expenses paid and was also presented a $1,500 scholarship from the Army Education Outreach Program for being a minority and completing the program. Jamie is overall grateful for this experience when she states, "This experience allowed me to meet with the undergrad officers from several well- known schools, better my skills in professional science opportunities, and I also met some people that I might talk to for the rest of my life." Jamie is thankful for this opportunity and thinks other St. Joe girls should join because they can gain a lot from this program.
About the Writer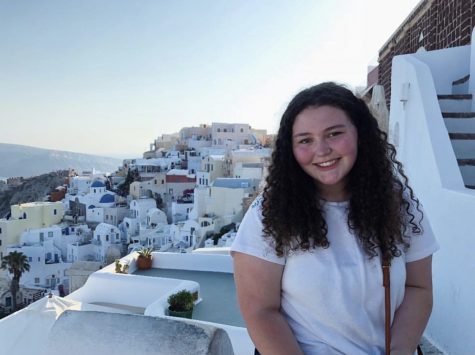 Parker Lewallen, Digital Managerial Editor




Senior Parker Lewallen acts as digital managerial editor for the 2019-2020 school year. Aside from newspaper she is also a people editor for yearbook,...