St. Joe Celebrates Labor Day Weekend
Labor Day weekend is always a great opportunity for people to spend some quality time with friends and family. Whether it be at an outdoor event, a fun activity, or a simple get-together, each person has their own way of celebrating. 
Oftentimes, families organize an eventful barbecue party with a variety of outdoor games, activities, music, and food for all to savor. Others would rather select a charming park to explore, consisting of varying bridges and benches to observe the lake, a creek to follow, and a multitude of trees, and flowers. Students can use this time away from school to wind down, relax, as well as get organized regarding school matters.  
However, for several St. Joe students, this year's Labor Day weekend proved to be a busy one. Along with the usual entertaining activities many plan during this weekend, there were concerts to add to the mix. 
Junior Lauren Shocker spent her Labor Day weekend with friends as well as family. Similar to a number of other St. Joe Students, she attended The Driver Era concert Friday night and the Pitbull concert over the weekend. She later on had dinner with her family.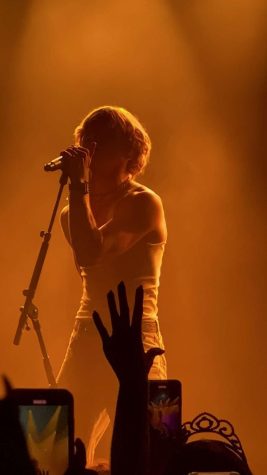 "Although it was raining, it was really fun since I got to see a bunch of my friends, especially my extended friends. We got to hang out, and I had dinner with them too. One of my favorite things about Labor Day is that we get off school, and have a long weekend," Lauren said.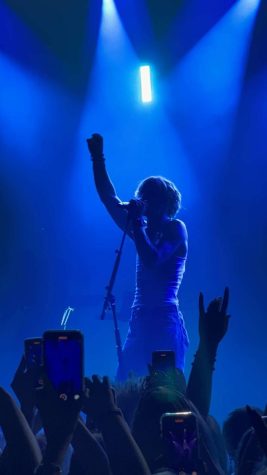 Among other students, Junior Renee Olateru also went to a concert during the break. 
"Labor Day weekend this year was so fun!" she said. "To start it off I went to see The Driver Era and then I spent the rest of the holiday hanging out with family," Renee said. 
Junior Phoebe Brennan celebrated with her mother during her spare time this weekend. They visited an antique mall, and bought some interesting and fun items for their home. Lauren, Renee, and Phoebe all agree that Labor Day is always a desired and much needed break away from school to enjoy their free time. 
This Labor Day break was filled with all kinds of exciting events for St. Joe students, inviting them into opportunities to catch up with friends, and delight in sharing interests with their families.