Checking in with Mrs. Hasbrouck
Mary Dill, Digital Layout Editor
March 2, 2021
Beginning in August of 2020, seniors around the country, and at St. Joe began the much-anticipated process of applying to college. From common applications to financial aid, it appears to be a never-ending, unpreparable process. In times of stress, Mrs. Trisha Hasbrouck, a St. Joseph's Academy counselor, encourages students and attempts to help them relax by offering her professional advice. 
Whether you're an ambitious freshman or an overwhelmed junior, Mrs. Hasbrouck offers a checkpoint to better prepare for each individual college journey. For ninth and tenth graders, Hasbrouck speaks entirely about course load as well as getting actively involved in extracurricular activities and clubs.
"Challenge yourself as much as possible. Colleges love to see challenging classes, specifically honors," she said.
Throughout high school, Mrs. Hasbrouck encourages students to progress. Specifically in leadership, and extracurricular activities, she recommends that freshman and sophomores get involved. Then, juniors and seniors should consider officer positions and leadership wherever possible.
Furthermore, she encourages students to progress academically.
"Students should be able to show college improvement. By starting with a baseline GPA, it is beneficial to improve upon that each year and show progress in that way," Mrs. Hasbrouck said.
Finally, as students reach their junior year, preparation becomes much more specific. Hasbrouck suggests that students begin researching summer internships, engaging in test preparation, and using St. Joe's resources to the best of their ability.
"St. Joe staff, including the counselors, are now trained, and more than willing to help students write their resumes, log activities, and finally, write their essays. We have so many resources and we hope students use them," she included.
Junior Olivia Hattrich is beginning to get prepared for her college process through meetings with Mrs. Hasbrouck.
"The process is stressful, but it's really nice to feel like I have help with every single aspect of it," Olivia said.
From freshman to senior year, students are guided through their college search every step of the way. Regardless of grade level, it is vastly important that each student prepare for their future, and the St. Joe college counselors are more than willing to help.
About the Contributor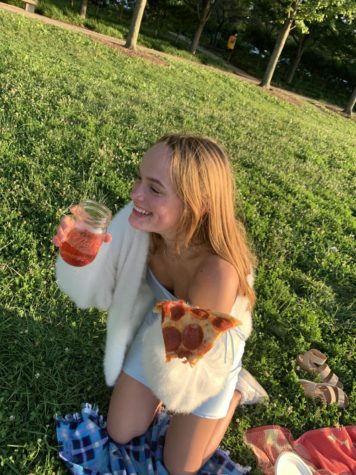 Mary Dill, Digital Layout Editor
Mary Dill is a junior at SJA, and she is very excited to be the Digital Layout Editor for the Voice! Mary is very interested in English, History, and French....