Jumping into winter sports
With the winter season approaching, winter sports are also right around the corner. All of the basketball players, racquetball players, dancers, swimmers, and divers are jumping out of their skin, waiting for their time to shine. With winter sports coming up, tryouts are also coming up. With much stress from studying, homework, and COVID-19, tryout time for winter sports can be frustrating for athletes. 
Grace Dutch, a player on the St. Joe basketball team, has given a little insight into the past basketball tryouts, and how it is going now, in accordance with COVID-19. 
"The pressure and stress of wondering what team I will make can be stressful," Grace said.
Grace also mentioned that there have been many people trying out from all four grades. She has confirmed that cuts will be made.
"Last year, the most stressful part about tryouts from the previous year was wondering if I was good enough," she said. "However, I am not nervous this year because I have been working out and keeping myself in shape during the off-season. I feel prepared and confident in myself and my skills." 
Illiana Ruzicka, another player on the St. Joe basketball team, has also given some insight into the past years of tryouts as well as this year's tryouts. 
"The most stressful thing about last year's tryouts was most likely making the team I wanted rather than just any team," Illiana said.
She admitted last year's coaches were "tough," yet helped her improve her skills.
"I feel like this year the coaches will be easier in some aspects because of COVID-19 and making sure everyone is healthy and safe, but at the same time, putting in the effort and work with the time we have." She continued, "Practices will most likely be normal besides maybe a temperature check, and in the times we can be socially distant, we will." 
Basketball tryouts, and the other winter sports tryouts, seem like they will run in a similar way as they did last year, but with more safety precautions due to COVID-19. The best preparation for the upcoming winter sports tryouts would just be to practice and prepare yourself mentally and physically in the offseason. If you have been practicing and preparing yourself, you will be ready to go for winter tryouts. 
About the Contributor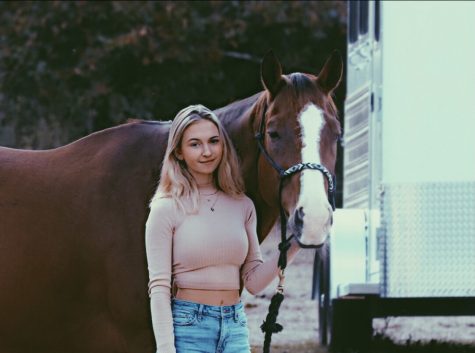 Lizzie Balestreri, Senior Staff Writer
Hi everyone! My name is Lizzie and I am in Spirit Club, HERstory, and Respect Life Club as well as a writer for The Voice. I enjoy running and spending...