Feel the Freedom: New Teacher Spotlight with Ms. Moshi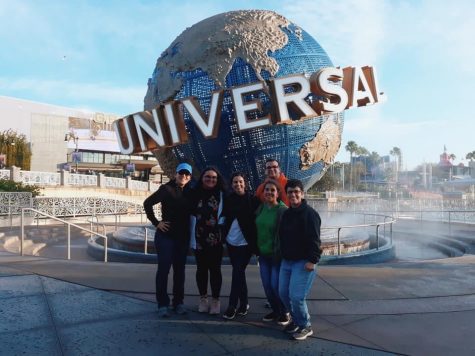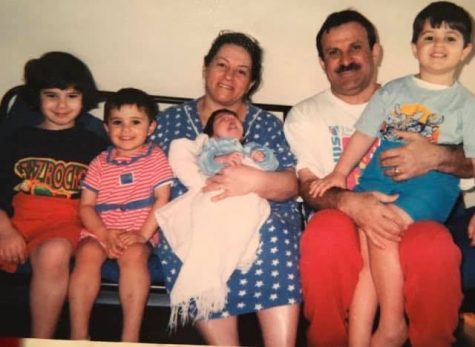 Ms. Daniella Moshi is just one of the many new teachers who have started teaching at St. Joe for the 2020-2021 school year. Ms. Moshi has always known that she wanted to become a teacher due to her love of school and education as a girl. 
"I want my students to feel seen, to feel worthy, and to feel heard," Moshi expresses because as a student, she herself never got the feeling that she was understood when in school. 
Bella Hong, a junior at St. Joseph's Academy who is in Ms. Moshi's British Literature class, reflects on Ms. Moshi.
"I really like her as a teacher. She's one of the nicest teachers I've ever had and [she is] really understandable," she said.
Mallory Minana, another student also has Ms. Moshi for British Literature.
"She's really nice and understanding as we have started talking about modern-day heroes. She read us an article about Chadwick Boseman which I thought was really cool!" 
Previously, she has had several teaching experiences. Ms. Moshi has taught in the Lindbergh school district, she has taught as a preschool teacher, she has had several internships, and she has been a teaching assistant. 
Her favorite job was teaching at a Sunday School, where she taught kindergarten through third grade. On the other hand, her least favorite job was her first job when she was a cashier at Kohls. She disliked rude customers; in addition, she never found a passion for that job anyway. 
During Ms. Moshi's student teaching jobs, she had worried about finding a job during this ongoing global pandemic. However, she knew that it was her dream, and she did not give up. Ms. Moshi describes how she was nervous to start her new job, but she absolutely loves the students and teachers at St. Joe. 
Because she teaches her favorite classes, World Literature and British Literature, she finally feels at peace as teaching is her true calling. 
"World and British Literature provides a global perspective, it informs students about peoples' experiences, and it is a great exposure to culture," she explained.
She also said that she understands how British Literature can seem boring to some people, but it reminds her of her early youth when she would watch British dramas, such as Jane Austen. Ms. Moshi hopes to inspire her students to appreciate British Literature as much as she does. 
An interesting fact about Ms. Moshi is that her parents are from Baghdad, Iraq. She started her life there, but her family soon moved to Jordan because being a Catholic was not safe in Baghdad. She wanted to come to the United States in order to further advance her faith.
"I wanted to really feel the freedom," she stated.
As soon as her application for her citizenship was accepted, she moved to the United States. She speaks fluent Arabic and loves the language. Her father is a pastor at an Arabic church which she goes to quite often. 
Additionally, Ms. Moshi has a few tips for young aspiring writers. She says that writing is difficult, and teachers sometimes have extremely high expectations for students as they forget that students do not have the same amount of experience in writing as themselves. She explains that everybody's writing improves with time. 
"For example, think of when you first learned to write and compare it to now. Words and phrases probably did not make much sense when you were younger; however as you learned more and more about the English language, literature, and writing techniques, it has become better and much easier. Through experience, you will develop a personal sense of voice and writing style," Ms. Moshi explains.
Lastly, Ms. Moshi offers some tips for those who aspire to become teachers. First, it is important to accept who you are, even if it scares you. For example, Ms. Moshi always knew that she wanted to teach, but she was scared to do so. She started the process of becoming a nurse. However, she realized that nursing was not her true passion. Finally, she faced her fears, felt more freedom, and finally became a teacher. 
A fun fact about Ms. Moshi is that she is a huge reality TV fan. Her favorite show is The Bachelor, and she welcomes anyone who shares similar interests with her to accompany her and gossip about reality TV. 
Ms. Moshi seems to be really interested and excited to teach here at St. Joe. Her energetic vibe shows she is excited to be in a school environment, especially one that is Catholic.
About the Writer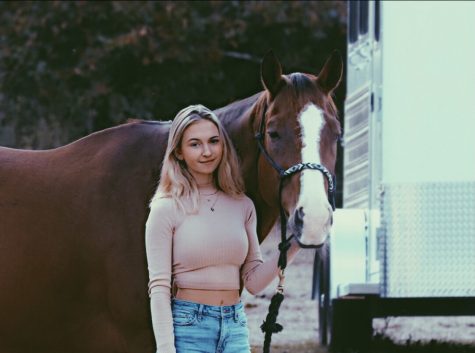 Lizzie Balestreri, Senior Staff Writer
Hi everyone! My name is Lizzie and I am in Spirit Club, HERstory, and Respect Life Club as well as a writer for The Voice. I enjoy running and spending...