Meeting the Entrepreneurship Class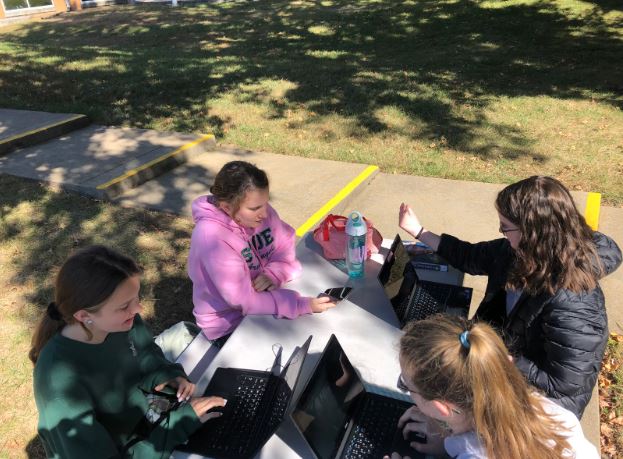 Mary Dill, Senior Staff Writer
November 5, 2019
Both under and upperclassmen will experience more than a business-model curriculum in this hands-on, creativity-based course.
While business teacher Mrs. Veronica Washington's joy and passion for teaching young students about the principles of business has remained the same throughout her career,  progress and growth have become a common theme for her class. 
While the date of pitching business ideas to St. Joseph Academy's Board of Directors quickly approaches, students in Mrs. Washington's entrepreneurship class are encouraged to look deeper into the creative aspect of what it means to be an entrepreneur. Throughout the year, students have been delving into the concepts of personality and individualism in business. 
Mrs. Washington said that these "entrepreneurs are not followers, they are leaders." "They are willing to do whatever they have to do, to bring an idea to life."
 Mrs. Washington said as she stands by these words, in her curriculum, and overall direction of the course. 
Students in her class are also bringing this concept to life, in their collaborative business creations, which they have been working on for several weeks. During the fall, students have, and will continue to work creatively, on real-world business characteristics, which exercise the importance of "finding your passion in business," Mrs. Washington said.
One group of students recognized the overwhelming use of plastic cups and decided to create a cute, eco-friendly cup to replace them, while another is developing a sticker company that represents all of St. Joe's extracurriculars. Other groups of students have decided on different issues within the St. Joe community to find solutions to as well.
While each group of students is creating a different item and business, every group shares one common characteristic: finding a creative solution to a problem within our community. 
Sophomore Grace Kelly enjoys taking the course. "Entrepreneurship is a really good class to let my creativity show," Grace said.  "Everything an entrepreneur does involves creativity in some way, which is why this is a really good class for me."
About the Contributor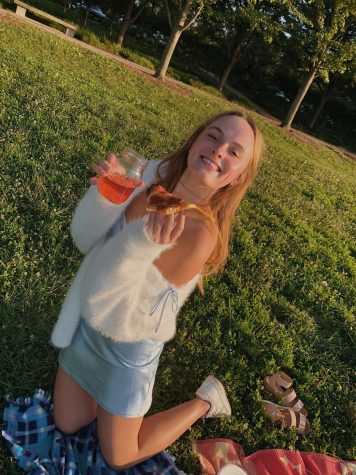 Mary Dill, Digital Layout Editor
Mary Dill is a junior at SJA, and she is very excited to be the Digital Layout Editor for the Voice! Mary is very interested in English, History, and French....