Teacher Spotlight: Mrs. Worrall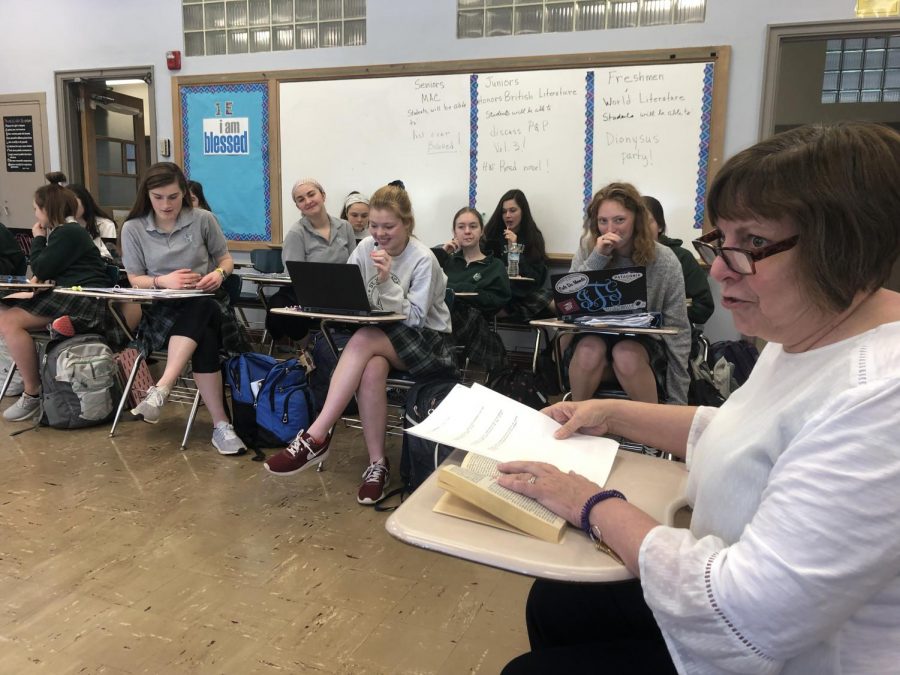 Mrs. LuAnn Worrall grew up in south St. Louis and went to high school at St. Anthony's. This happens to be the same school that many of the CSJ's went to, including Sister Nancy Fokl. Mrs. Worrall was the youngest of 5 kids. Two of her daughters even attended St. Joe!
When she was only 13, her mother passed away, which had a great impact on her life.
"It helped me be more independent and learn to not rely on anyone," Mrs. Worrall states.
For college she went to Southeast Missouri State in Cape Girardeau, which she "absolutely loved."  She majored in English and received a minor in Journalism. While she was there she wrote for the school newspaper, as well as the local Cape Girardeau paper for a year.
When deciding on a career, she wanted a job that would allow her time with her family during the summer and on major holidays, such as Christmas.
"I found my niche with teaching," Mrs. Worrall explains.  She has 4 kids which she says is the best thing she has ever done.
Throughout her 29 years at St. Joe, Mrs. Worrall has been the English department chair, a spirit club moderator, participated with student council, and more.
"I enjoyed every minute of it," Mrs. Worrall exclaims.
Her favorite event at St. Joe is ring day.
"I feel it is the most traditional thing we do and the best thing that shows who we are and what we represent."
The best part of her job is teaching in the classroom. The students add so much energy.
"They teach me more than I could ever teach them."
Her favorite part about St. Joe is The "Not I, but We" philosophy, which she feels gives our school a purpose and strengthens us.
A fun fact she about her is that she can be in a pool vertically and not sink.  She has no explanation as to why, but she says it is a talent that she and one of her aunts have.
"I guess I'm full of hot air," Mrs. Worrall laughed.
Mrs. Worrall is an inspiration and friend to many students and teachers at St. Joe.
"She has been such a mentor to me these past six years," Mrs. Amy Summers, English teacher. said.  "She's made me a better teacher. Her love for St. Joe is contagious."
While she has taught nearly every English class over the years, Mrs. Worrall currently teaches Freshman English, Honors British Literature, and Modern American Classics.
About the Writer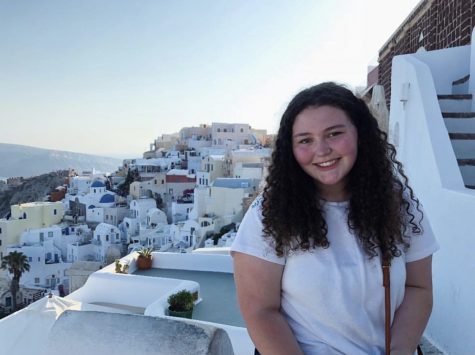 Parker Lewallen, Digital Managerial Editor




Senior Parker Lewallen acts as digital managerial editor for the 2019-2020 school year. Aside from newspaper she is also a people editor for yearbook,...