Fall(ing) Athletes Experience Injuries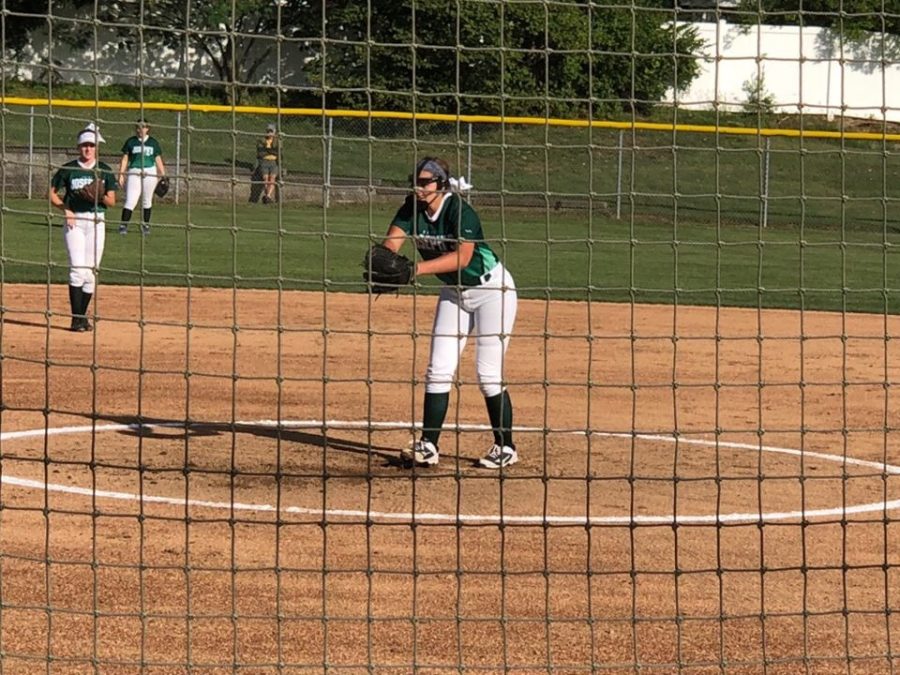 Natalie Murray, Staff Writer
October 28, 2018
Girls playing a fall sport at St. Joe this year are nearing the end of their seasons as Districts either approach or have already arrived. These girls have worked hard throughout the season, and by training as much as they do, they are prone to injury.
One such athlete is senior Caroline Cutler, a Varsity Softball player. During the team's first game, while pitching, Cutler was hit in the shin with a line drive. Her shin and ankle instantly swelled up. Her injury took her out of softball for over a week and has detrimentally impacted her ability to run and pitch.
"I was so sad to miss out on some games during my senior season, not to mention, my last season after playing for twelve years," Cutler said.
While her leg and ankle are not fully healed, she feels much better and is "very glad to be out on the field again." She remains proud of the way the team has played and is excited to finish up the season strong!
Another member of the Varsity Softball team, senior Mary Evans, was injured while playing a game when she dove for a ball at shortstop. When she hit the ground, she landed on her shoulder and pulled her left deltoid. She was out of commission for a week and missed four games.
"It was really upsetting since it's my senior year and I want to be at everything, especially since I already got hurt sophomore year and missed games then, too," Evans said.
Although she is back on the field and in her natural position of shortstop, Evans mentions that it still hurts to catch a ball above her head and to use her backhand to field a ball. However, she remains optimistic and refuses to cease playing now that she has returned to the game!
Senior Cross Country runner Anna Sadlo has also experienced an injury that impacted her during the intense sports season. Her injury occurred during her junior year track season when her right IT band (ligament in the thigh and knee) tightened, causing the knee pain. This knee injury caused Sadlo to be able to compete in only one of her three normal events: the 4×800 meter relay.
"It was really difficult to watch other girls compete in my races, knowing that it should be me out there," Sadlo said. " I often struggled to allow myself to take a break because I wanted to compete so badly."
Looking back on the season, she believes she should have allowed herself to heal instead of repeatedly pushing her body to its breaking point. Ultimately, her injury prevented her from qualifying for State her junior year, though she claims that she has learned since then how to strengthen her legs and take care of her body well so that she is able to put forth her best during this fall's Cross Country season.
"Maybe I'm not always the first place runner, but if I do the best that I can both physically and mentally, I should be proud of my achievements," Sadlo added.
Although Angels have faced many injuries, they keep fighting and working hard not only for themselves but for their teams.