St. Joe Field Hockey Takes on Killa VIlla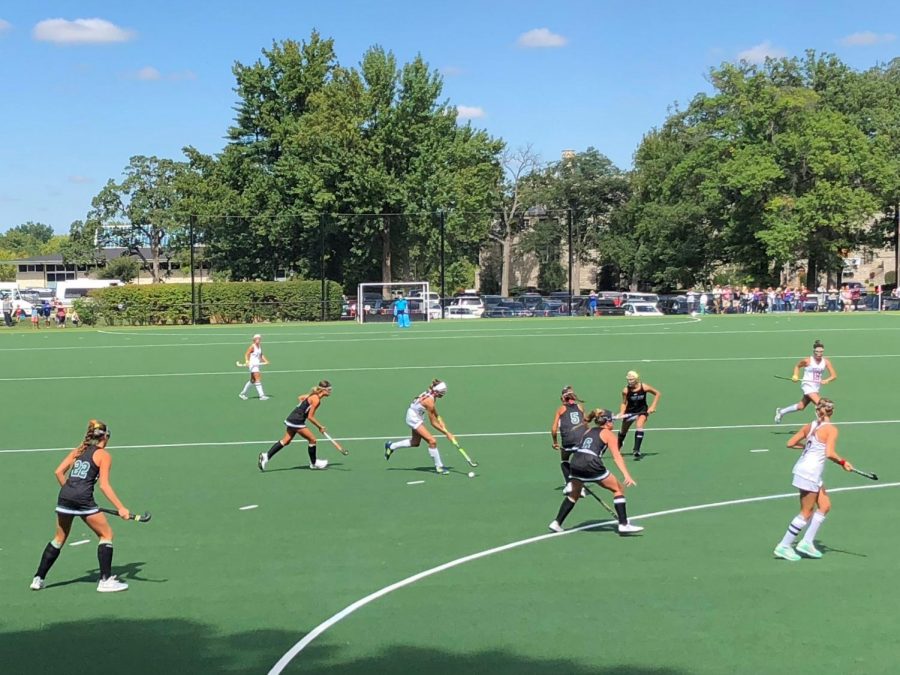 Megan Wilcutt, Staff Writer
October 3, 2018
On Saturday September 23, the St. Joe field hockey teams competed against Villa Duchesne in St. Joe's annual "Killa Villa" games.
This year the the Freshmen, JV, and Varsity games were all played at Villa, but this did not stop the Angels from supporting their team. St. Joe girls cheered for the teams from the sidelines at all games.
"It was so cool how even though it wasn't a home game for us, St. Joe still had way more people and fun than Villa did," sophomore Lily Bayer said.
The St. Joe cheering section also went all out wearing their paradise clothing, the theme of Killa Villa. The theme "paradise" was chosen by the Varsity field hockey team and was revealed the Tuesday before the game to the student body through a video. The team also unveiled the annual Killa Vila shirts that were available to be bought and worn to the game.
Varsity player Jenny Mansfield said, "It was so fun coming up with the theme and making the video and shirts because we had so many good ideas"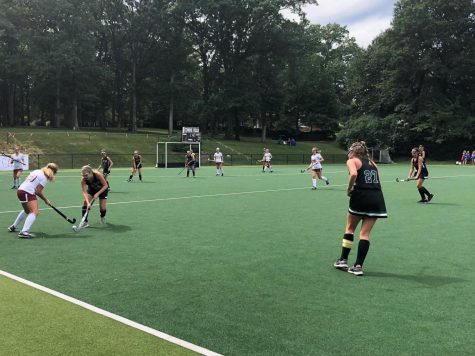 The three games began at 11a.m. starting with Freshman and finishing with Varsity. The Freshmen team lost 2-0, as well as the Junior Varsity team. The Varsity started to play and finished the first half only losing 1-0. As the game continued, the Varsity players put all of their effort into the game, but sadly still lost 6-0.
"We all worked so hard and played our hearts out," varsity field hockey player Grace Kinzel said.
Even though the Angels may have lost the actual game, they won through their good sportsmanship and nonstop cheering.
"We'll wipe them out next year for sure," Kinzel said.