MLK Model of Justice Award: Claire Shackleford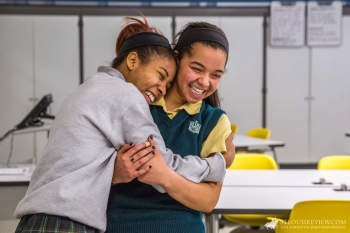 Hang on for a minute...we're trying to find some more stories you might like.
On April 4, 1968, prejudiced segregationists ended the life of one of history's most inspiring individuals. On that day, Reverend Martin Luther King Jr. was assassinated, but his legacy surpassed him. At the time of his death, he was unpopular with a majority of Americans. History has shown us that his message eventually became what the majority of Americans believed, despite the significant time the collective reversal took to occur. His persistence in the face of opposition provided a model for future individuals and groups working towards justice and equality for all.
A figure as significant as King is bound to be remembered. In 1983, the third Monday of January every year was set aside as Martin Luther King Day, making it a federal holiday.
The city of St. Louis commemorates Dr. King's legacy every year with a celebration of students who received the MLK Model of Justice Award. In order to receive this recognition from the archdiocese, students must have demonstrated commitment to working towards a place of racial justice and communal harmony that MLK advocated for.
St. Joe's Diversity Coordinator and theology teacher, Ann Hammer, believes the award allows us to "pause and celebrate the good work that these young men and women do to bring about the kingdom of God, as well as the work they do to help us recognize the inequities that exist which we can so easily ignore because of our privilege."
If anyone honors King's legacy, it is Senior Claire Shackleford. This fall, in response to the not-guilty verdict of Jason Stockley, a St. Louis police officer on trial for the murder of Anthony Lamar Smith, she participated in an Interfaith Prayer Service for Peace and Solidarity. She then decided to help organize and participate in a sit-in at school the next day with other students and faculty in order to show solidarity with Smith and other African Americans impacted, harmed, or murdered because of police brutality.
In addition to the sit-in, Shackleford is active in other areas of the St. Joe community. As this year's president of the Diversity Club, she works with the club to tackle a number of issues, presenting information on Islamophobia, cultural appropriation, Black History Month, immigration, and other important topics.
This year, Shackleford also represented St. Joe as the secretary of state for Missouri's Youth and Government convention, undertook the role as president of Active Citizenship Club, and is an active member of Pax Christi Club. Outside of school, she participates in Students Participating Actively in Real Change, which involves social justice issues and community service, and she recently spoke at the St. Louis Women's March alongside other inspiring individuals.
The St. Joe community has long known of Shackleford's powerful, positive impact, but now the city of St. Louis knows of it as well. This year, she was the St. Joseph Academy awardee at the 42nd annual celebratory mass on January 14. She and 29 others were honored at the Cathedral Basilica, 50 years after King's death.
"I felt extremely proud being able to accept such an award on behalf of my school, and it was an honor to stand alongside some of the brightest and most passionate teenagers throughout our St. Louis community," Claire said.
On behalf of the St. Joe community, Hammer puts it best
"Claire is the perfect recipient to receive this award because she embodies inclusivity as she invites people into the conversation to realize racial inequities instead of calling them out, Ms. Hammer said. "She exudes how to be a social justice activist and leader by willingly being vulnerable while acting courageously."
St. Joe is lucky to have Claire roaming the halls — and streets of St. Louis — everyday, positively influencing people along the way.
About the Photographer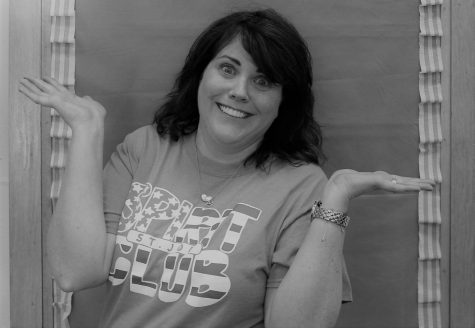 Mrs. Amy Summers, Moderator
Mrs. Amy Summers is in her fifth year at St Joseph's Academy. She has a degree in journalism from the University of Alabama and has worked in advertising,...