Celebrate Galentine's Day Any Day! A Step-By-Step Guide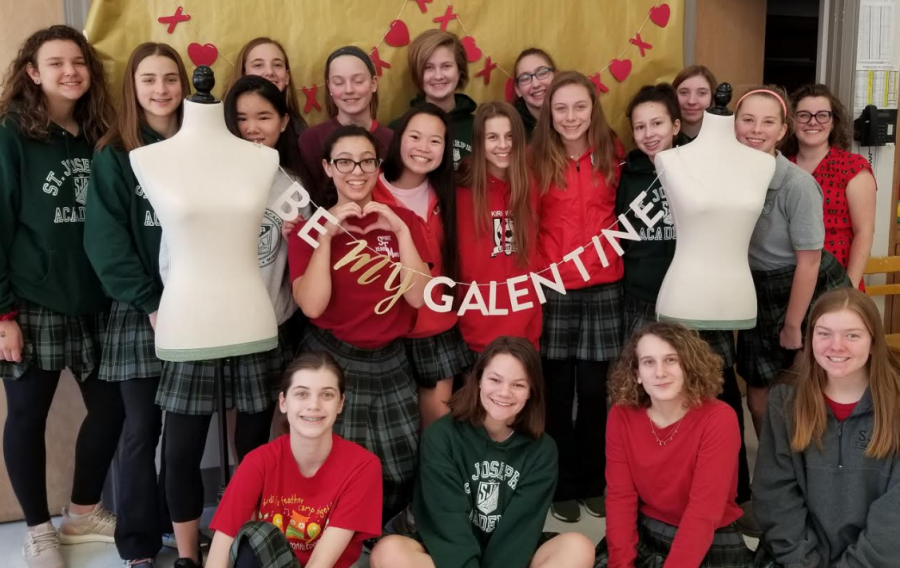 Who cares about having a special person on Valentine's Day? There's nothing better than having a good time with your best friends. And you can do this any day of the year! Just grab some friends\; we are here to guide you to a perfect Galentine's day in St. Louis!
1. Breakfast Buds!
Bash with your best friends on Galentine's day at The Shack, City Coffee House & Creperie or The Original Pancake House! Nothing says Galentine's day like a morning out full of crepes, coffee, and the smell of friendship in the air. By the end of breakfast you'll be asking yourself, "Who needs a boyfriend when you can have bacon?"
2. Manicures and Pedicures for Sure
After breakfast, go pamper yourself with manicures and pedicures! Let your worries melt away as you set the settings of your massage chair to "high" as you and your bestie get the perfect shade of pink. Maybe, if you are feeling adventurous, get that shade that you have been putting off for a special occasion: today is that day!
3. Shopping Shindig
Then, head to the mall. Walk throughout the stores in the mall and buy a new outfit, after all, Galentine's Day is meant to be for YOU! Plus, there is no such thing as 'too many sweatshirts', especially if you and your friend can be matching! Walk laps around the food court and get those free samples, they are better than chocolate anyway.
4. Union Station Ferris Wheel
Afterwards, drive to Union Station with your best friend and take a ride on the new ferris wheel looking at a view of the entire city from the top. The much-needed quality time between you and your buddy gives you more than enough time to crack a plethora of jokes about all the sappy couples also on the ferris wheel. How cliché!
5. Friendly Face Masks
Pamper yourself some more! Go to a store nearby and buy face masks for healthy, hydrated, and glowing skin. As your cares drift away, so do your Valentine's Day worries. Let the toning, brightening, and firming make you and your gal pal feel like a million bucks, because you are!
6. Chick-flick
Lastly, have you and your best friends all go to one house. Apply your face masks and watch Mean Girls, Gossip Girl, or any other movie or show you want! Make a bag of popcorn and enjoy the night! Although, if Chick-flicks are not your thing, may we suggest horror movies like "IT" (Chapter 1, not 2), "A Quiet Place", or even "Happy Death Day", nothing like a good jump scare to get your heart pumping!
Enjoy a special Galentine's Day with all your best friends!