Angels Take on Europe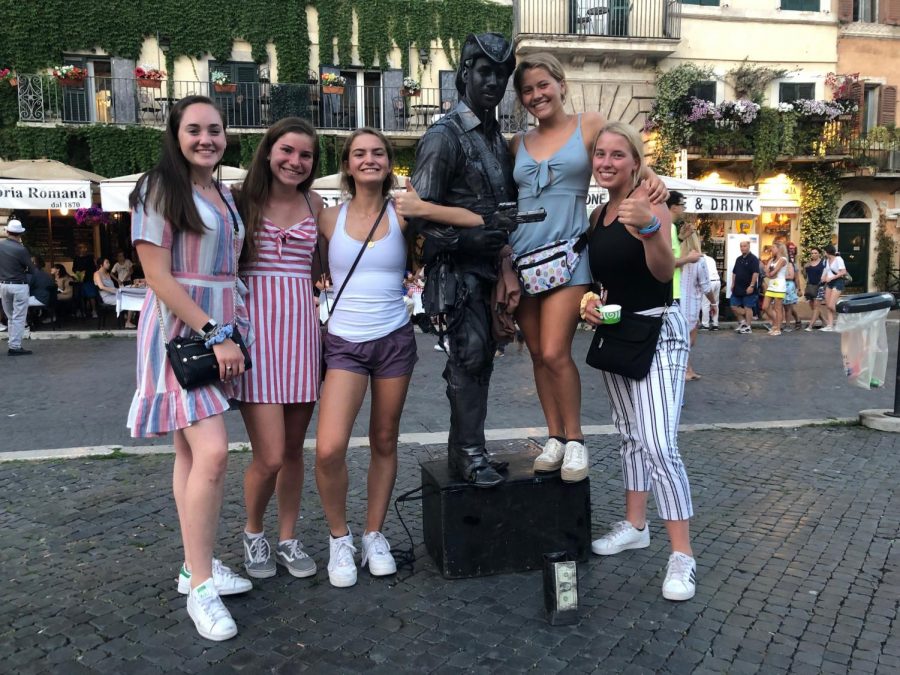 This summer, St. Joe took a group of Angels on the annual trip to Europe. The trip began when the girls departed on an eight-hour flight from Atltanta, Georgia, to Paris, France. From there, the group traveled to France, Italy, and the Vatican over a total of 13 days.
Mr. Bud Stein, St. Joe math teacher, Ms. Anna Hotop, St. Joe's campus minister, Mrs. Leigh LaMonica, St. Joe French teacher, and Ms. Kara Kiefer, marketing coordinator, accompanied the girls. Mr. Stein has been going on the annual trip since 2005, making this his fourteenth year chaperoning. The two chaperoned the girls around their destinations and visited many tourist attractions, such as the Eiffel Tower.
"My favorite part of the trip was seeing the Pope at St. Peter's Square," Mr. Stein said.
Mr. Stein had nothing but good remarks about their strip this year. "My favorite place we visited was Nice, France. It was very beautiful all around," he continued.
The students attending also undoubtedly had a fantastic time. In-coming juniors and seniors were welcome to join the trip, and St. Joe had lots of girls sign up for this year.
Senior Ainsley Hurford gushed on the trip saying, "It was easily one of the best trips of my life. I loved seeing the Colosseum because it was like living the history that I've always learned so much about."
This once in a lifetime trip will be happening next year for in-coming juniors and seniors again, but this time, London, Germany, Switzerland, and Austria will be added into the itinerary. More information will become available as the trip nears, but as for now there are many reasons to start considering signing up.
Mr. Stein hopes students consider joining next summer's trip. "It's fun. It's tiring. You get to experience things that you've never experienced before. You get to see things you've never seen before," Stein said. "You get to fly eight hours on a plane twice, and you get to learn about people and places."
About the Writer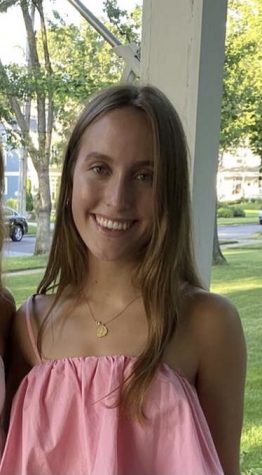 Megan Wilcutt, Editor-in-Chief
Megan Wilcutt is a senior at St. Joe and the Editor-in-Chief for The Voice this year. Along with The Voice, she is on the Student Council Executive Board,...