SJA reveals new campus ministry in 'heart of our school'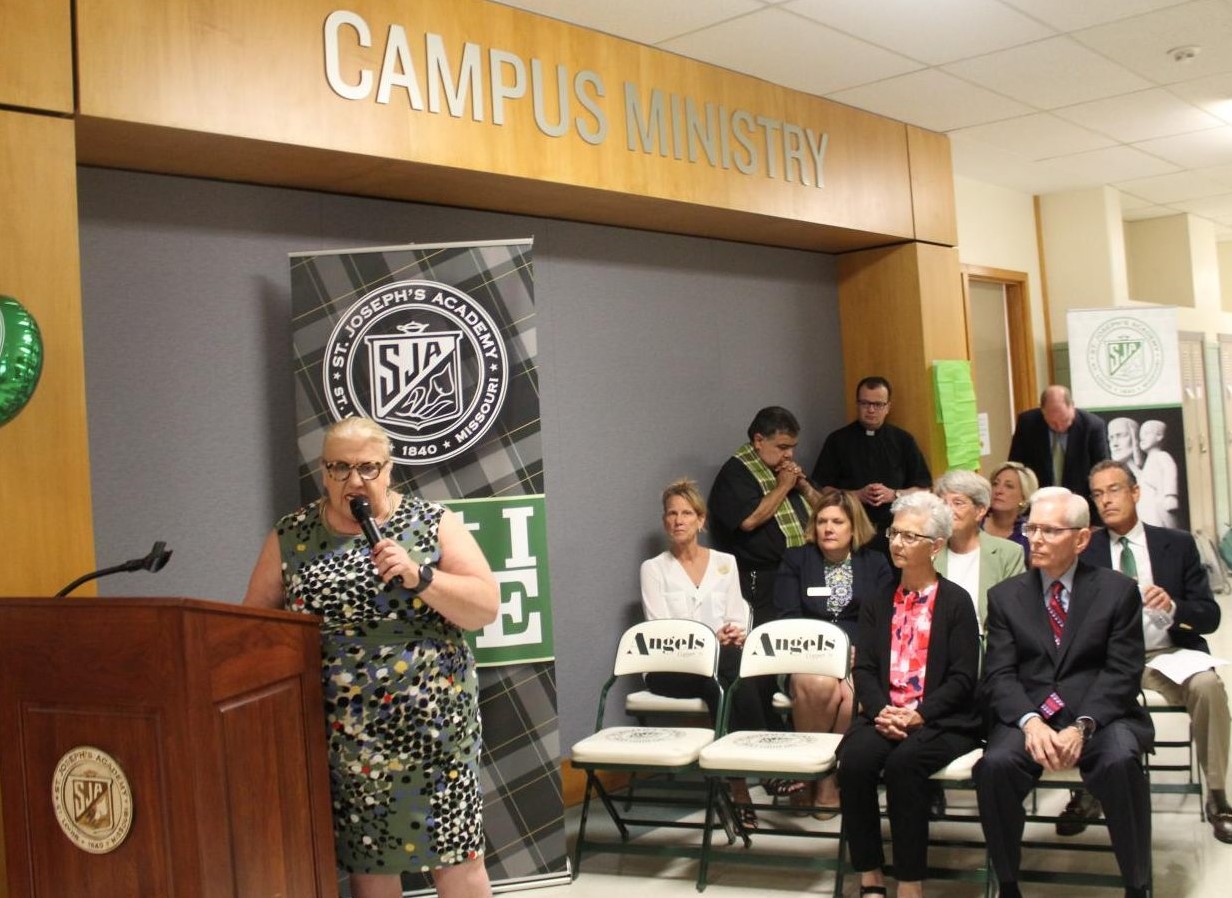 The 2017-2018 school year started with a bang, with the reveal of the new campus ministry room.
The 2017 St. Joe auction raised money for the new campus ministry, which was revealed on Tuesday, September 5th. As the Angels have been waiting months for the new room, the ceremony was very special, including speeches from: President Dr. Regina Mooney, Ms Anna. Hotop, President of Campus Ministry Ellie Burnham, Principal Jennifer Sudekum, former Sister of St. Joseph and teacher Sister Nancy Folkl, and Father Oscar Vasquez.
The technology in the new room is one amazing aspect, as it allows communication with sister schools in Kansas City, St. Teresa's Academy.
In Ms. Hotop's speech at the reveal ceremony, she stated that not only does the campus ministry room allow connections with God, but now also with sister schools.
"We have further hopes of connecting with CSJ high schools in France and Japan. Even getting a glimpse into what life is like for our Sisters in Peru and Uganda are dreams that are now becoming reality!" Hotop said.
Having campus ministry now in the middle of the school is more accessible to students, and the glass windows let everyone peak in.
"Campus ministry is the heart of our school," Ms. Davis said.
Dr. Mooney also explained how excited she is for the new location of campus ministry.
"Students can gather, pray, plan, and connect with each other in this room," she said. " I think it is brilliant to have it placed in the middle of the school."
To have a place as special as campus ministry is something all Angels should be extremely grateful for.
Sophomore campus ministry  representative, Annmarie Howell is proud of the new space.
"It's places and moments like these that make me so happy I came to St. Joe. I am so thankful for a place where people in all grades can talk to each other."
All in all, campus ministry is the new place to be in St. Joe, where students are able to connect with peers, God, and sisters from other schools.
"We come here united under one central idea that brings together all of creation – we are loved and we choose to love, " Ms. Hotop said.
About the Contributor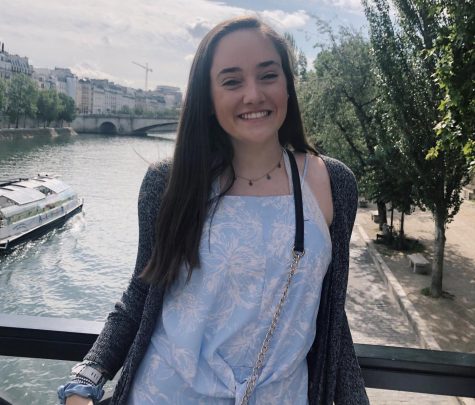 Allison Leahy, Print Managerial Editor
Allison Leahy is a senior at St. Joseph's Academy. Allison is the print managerial editor for The Voice, and is excited for the school year! Allison's...