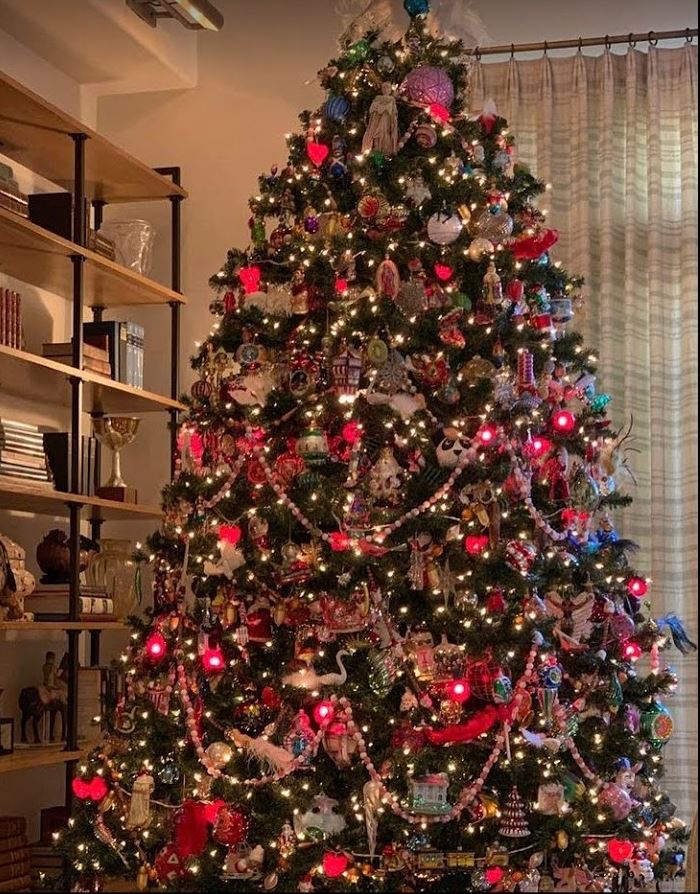 Sophie Gloriod
COVID-19 has thrown a wrench into many of our plans, both at St. Joe and in our personal lives. From Junior Ring to family vacation, nearly everything has been cancelled. With holidays quickly approaching, it can seem like nothing will be the same and Christmas won't have the same special Christmas feeling (or magic) that it usually does.
Christmas is a time for visiting with our family and friends, exchanging gifts, baking cookies, decorating gingerbread houses, going ice skating, and participating in many other fun winter activities. With COVID-19 in town this year, very few activities can be done without the fear of contracting the deadly virus. Wearing a mask keeps us from seeing the smiles on our loved ones' faces. Staying six feet apart prevents us from giving our grandparents, aunts, uncles, cousins, and close friends big bear hugs. Staying home, especially during the cold and dark winter days, can cause people to feel helpless and lonely. However, it is the right (and safe) thing to do.
Instead of moping around the house, you can bake Christmas cookies with your family in order to raise their spirits. You can even turn it into a competition to see who can bake and decorate the best cookie. You can also decorate gingerbread houses with your siblings and see who can create the most creative house.
Sophomore Lily Pingleton loves decorating gingerbread houses.
"I love being able to decorate my house in whatever way I want. Making the gingerbread house as festivate and fun as I can is the best part of the Christmas season."
Although we are all old, the tradition of the Elf on the Shelf is still an activity that can bring lots of joy to you and your family. You and your family can take turns hiding the elf around your house in different creative spots in order to create a little friendly competition between family members to see who can find the elf fastest.
Senior Claire Price loves hiding their family's Elf on the Shelf for her younger sister.
"It's so much fun to pick a creative hiding spot for the elf and watch my sister look for it every morning," Claire says.
Christmas is a time to gather with our friends and family. This year, however, the right thing to do is stay home and stay safe. Online shopping is the best way to buy Christmas gifts this year, and to make it even easier you can ship the gift right to your friends' house. Although things might be different this year, that does not mean that it has to be bad. Let's make the most of the situation at hand and create new memories and traditions with our family. Make some hot chocolate, put on some Christmas pajamas, decorate your tree, and listen to Mariah Carey's All I Want for Christmas is You on repeat in order to get the Christmas festivities started.