Keeping up with SJA families' Christmas traditions
The most wonderful time of the year is around the corner! As Christmas presents are being wrapped and cookies are being decorated, families are coming together for another Christmas. Many families hold near and dear the time they spend with each other. This time is extra special when it is spent carrying on traditions they share through their generations in the Christmas season.
Two students at St. Joe reflected on their past and present traditions that they have continued to carry out during the holiday season.
Sophomore Annie Mortland discussed a tradition she wants to carry out when she has children of her own.
"My family's Christmas tradition is doing a Secret Santa exchange! All of my cousins, on my mom's side of the family, pick a certain name out of a hat. Our only rule being: you cannot pick the name of your sibling. There are eight cousins in total, so it is a blast!"
Annie continued the process of how they hand the gifts to one another.
"On Christmas night we all have dinner together and spend time with each other. Then, we exchange our secret santa gifts. We all get to sit on "Santa's chair" when it's our turn! This is one of my favorite family traditions and I cannot wait to continue this through the future generations of my family!"
Junior Ellie Mcmanus discussed the routine of the days leading up to Christmas.
"Every year my family goes to my grandparents house on the 23rd of December to hang out with my cousins, aunts, and uncles that we tend to not see. We open stockings on this night and my grandma makes a delicious dinner! On this night, we look at the "Santa tracker" with our littlest cousins."
She also discussed what happens on Christmas Eve with her family.
"On Christmas Eve my parents, siblings, and I go to a Church we have never been to before. After that, we go out to dinner to celebrate the holiday."
Family and the traditions cherished within a family are very important to these two SJA students, as well as many others. Although this Christmas season may be very different than in years passed,hopefully, new and old traditions can be brought together to celebrate the amazing bond family. What are your favorite traditions?
About the Contributor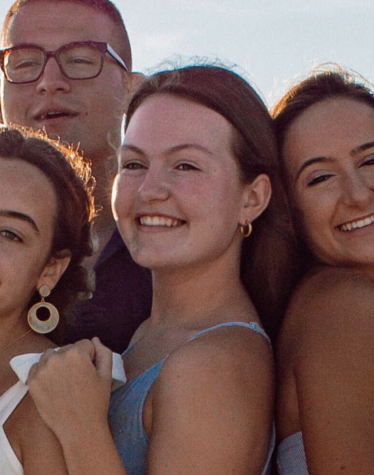 Lilly Skaggs, Senior Staff Writer
Lilly Skaggs is a junior at SJA. She is extremely excited about this unusual school year and is a senior staff writer for The Voice. Lilly's favorite subjects...