Angels maintaining a safe distance over Labor Day weekend
Over Labor Day weekend, many St. Joe Angels spent the extended weekend with friends and family. However, due to the COVID-19 outbreak and new community guidelines, the ways of celebrating and socializing have been altered. These restrictions have consumed our lives, but they don't completely restrict us from having fun. 
There are many ways we can enjoy our time with our loved ones, while keeping ourselves and others safe. Multiple Angels wanted to share the fun and safe activities they undertook over the weekend. These examples can provide new ways to socialize with people during this difficult time. 
Junior Lilly Skaggs, along with many others, spent her weekend with her family. She explained that she had been really busy recently, and this extended weekend gave her the chance to spend time with her family. Lilly is not the only one who felt this way. Many people have expressed that they have become closer to their family members due to the pandemic and quarantine. 
"I had a campfire with my extended family. We moved chairs in a circle so we could all face each other while staying farther apart," Lilly stated.
Senior Kate Combs also spent the weekend with her family. However, she enjoyed her time on the water. Kate and her family visited the Lake of the Ozarks over Labor Day. Kate used the time to socialize with her family and enjoy the great outdoors. 
"We were outside most of the time like on the boat or just swimming. My family stayed together most of the weekend, so we didn't come in contact with anyone else. " she said. 
Juniors Olivia O'Malley and Chloe Mginnus took a different path and spent the weekend with some of their friends.  Chloe expressed that she loved seeing all of her friends in person and enjoyed her time even if they were far apart. Olivia liked that she was still able to hang out with her friends and knew the importance of keeping an appropriate distance.
"I had been wanting to go on a hike for a while, so me and my friend Megan went on a hike. The paths were wide enough so we could stay at a safe distance from each other," Olivia said.
All of the girls that shared their weekend plans discussed spending their time outdoors. This is an amazing way to stay safe while socializing. Studies have shown that it is safer to be outside when surrounded by people because of the airflow and large open space.
 After hearing how these Angels spent their time over Labor Day weekend, there is clearly a wide variety of new ways to socialize through these times. It is completely possible to continue to have a good time together even if it is from a distance.
About the Writer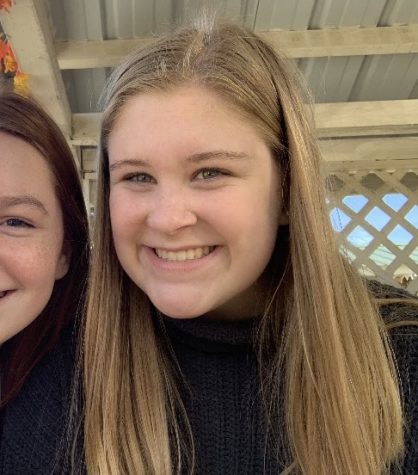 Katie Wilke, Senior Staff Writer
Katie Wilke is a junior at St. Joseph's Academy and a Senior Staff writer for The Voice. Katie is a junior representative for the Campus Ministry team,...