Faith Ringgold: Creating Art for a Message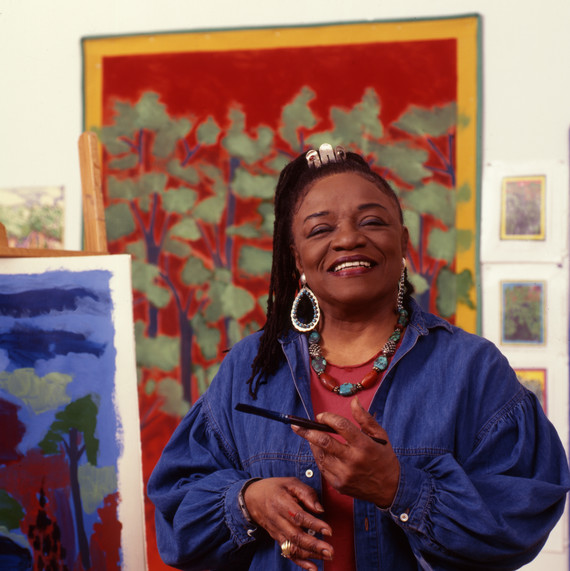 Faith Ringgold, multimedia artist and activist, was born on October 8, 1930, in Harlem. As the daughter of a fashion designer and seamstress, Ringgold had natural creativity running through her and began pursuing art at a young age.
After getting her masters degree, Ringgold created organizations like Where We At, to bring awareness to and support black female artists, and Anyone Can Fly, which is devoted to expanding the art community to include African American artists s to children and adult audiences"
Ringgold is also known for her children's books that promote African American culture, such as Tar Beach  and We Came To America. 
While being beautiful and ornate pieces, Ringgold's work also addresses racial discrimination and spreads the value of African American culture. To create this, Ringgold combines the classical art training she received in school with her African American heritage and traditions and she does this through a multitude of different medias.
Her career gained traction with her oil paintings and posters in the 1960s, which spread political messages and brought awareness to the Civil Rights movement. She often wove in racial slurs to her art to attract attention towards ethnic tension, political unrest, and the race riots of the 60s.
Ringgold also eventually began the beautiful, detailed art of quilt-making. In a description given by the Guggenheim online collection of Ringgold, it is powerfully noted that  "Ringgold's great-great-great-grandmother was a Southern slave who made quilts for plantation owners suggests a further, perhaps deeper, connection between her art and her family history"
Her abstract art addresses racial prejudice and spreads a message about the value of African American culture and the oppression within it.