Lacrosse Season Begins!
May 3, 2018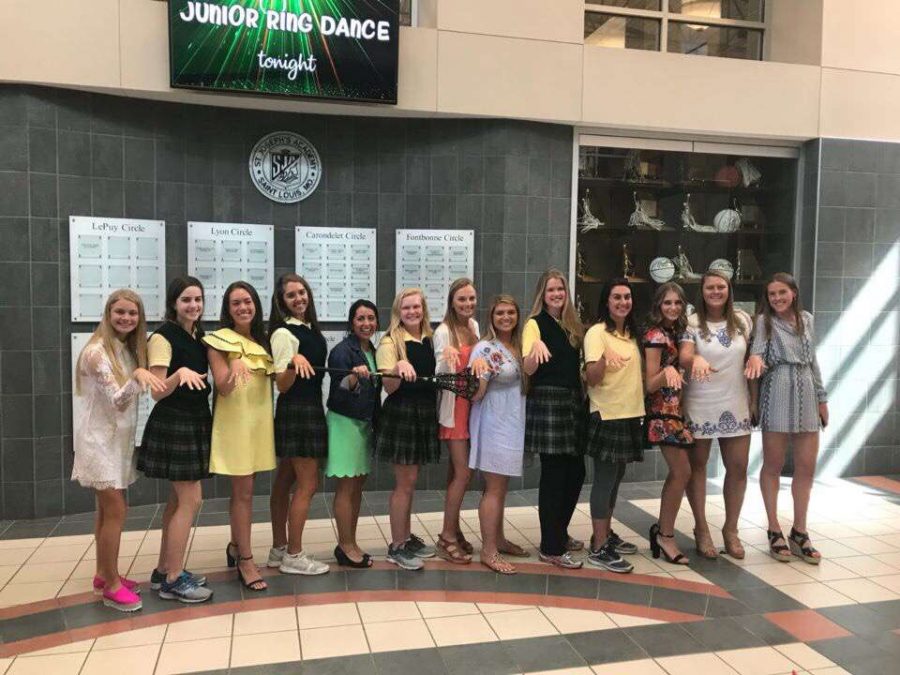 The lacrosse season has officially started! Before the season could officially start, tryouts left everyone wondering if they had a spot on the team.
"They were stressful especially for underclassmen because we tried to show the best of our skills while also being gone from lacrosse for a while," Sophomore Ellie Boveri stated. Once tryouts were over, the season could officially begin!
The season has been going strong with Mrs. Bisch as the coach of the varsity team. Many of the players noted how amazing it has been to have her as a teacher in the classroom and on the field.
"Mrs. Bisch is an all around amazing person. From having her as a freshman field hockey coach to a freshman science teacher to a varsity lacrosse coach, I have seen her dedication to and love of St. Joe," Junior Maggie Hannick said.
Maggie also recognizes how much work and time she puts into the team.
"Mrs. Bisch works hard and is present to our learning, and she motivates us on the sidelines," Maggie said. "She even had a team dinner at her house and often makes us cookies!"
Players say that lacrosse can be tough at times, but is worth all of the hard work. The hard work really has formed a strong bond within the team which is essential to how they play on the field.
"Lacrosse is all about confidence and teamwork," Sophomore Ally Belloli said.
This bond gets stronger with every game and the scores stand to show this.
Belloli and the rest of the players are hopeful for the rest of the season.
"Every game we get better and better so I can't wait for the rest of the season with my lacrosse family!"
Come see the team in action against Cor Jesu at 4 p.m. on May 8 at St. Joe!